We reveal the big picture of your digital product and turn it into a real technical solution
Our dedicated software development team will work closely with you to build an MVP on time and under budget. Even if you don't yet have a clear vision for your startup, you can rely on Mobindustry as your tech partner who supports you at every stage of your product development journey.
The initial value I had from Mobindustry is blueprinting my idea into a product vision. During this process I realised the idea more clearly, it became real. Mobindustry team helped me to get the big picture.

Ramon Rhymes, Founder & CEO, Contracts Rx, USA
Get your dedicated product development team
Idea validation
We turn your business ideas into a technical blueprint and flesh it out in a prototype to make sure the product you imagine is technologically feasible.
We don't just recommend features — We tie together:
Market and competitor research
Your needs, goals, and business operations
User expectations
Current trends in your industry
Our 12+ years of experience
This allows us to create reliable solutions that work in the real world and bring tangible results.
Then it's time to kick off development by following the product roadmap.
The idea validation process entails:
Discovery phase
Prototyping
Product roadmap
Technical feasibility
Full-cycle software engineering
Technical execution is as important as the product mindset. We ensure smooth and cost-effective development that results in durable, reliable, and scalable software leaning on:
Experienced mobile and web app developers
Scalable software architecture
Continuous integration
Agile methodology
Product management
Your business growth is our priority. Minimize risks with an MVP and grow as your product evolves. We'll make sure your software never hits a ceiling and scales along with your business for years to come.
We provide you with:
MVP development
Product evolution
Scaling
Maintenance and support
Get an example of Discovery Phase documentation
Wondering where to start?
Validate your business ideas, minimize post-launch risks, and get a clear vision of your future product with a discovery phase. Learn what you will get as a result of the discovery phase.
We will send an example of discovery phase documentation to your email
Our product development workflow
Get to know each other, discuss your goals and needs, and plan out the next steps for your journey from idea to working product
Create documentation that expresses how your business objectives are reflected in your product's functionality
Solve real problems your users face with each design decision
Combine engineering best practices with our team's own experience to deliver code that lasts
Ensure your product works as intended and your users are satisfied with their experience
Make sure your product gets off to a smooth start, without hiccups or surprises
Keep your product relevant and expand its reach by adapting it to new devices, changing industry standards, and your current business needs

Out-of-the-box software development for industries
Our recent project
Sanbuk – Adventure and experience booking application
Our team built a mobile marketplace platform for booking adventure and experience services. We provided full-cycle development and support for this project, from defining the idea to developing the app and releasing it to the app markets
View details
Contract Management System — SaaS for ContractsRx
We provided full-cycle development and support for our client, handling each aspect of project management to deliver the solution on time and budget, and according to our client's expectations
View details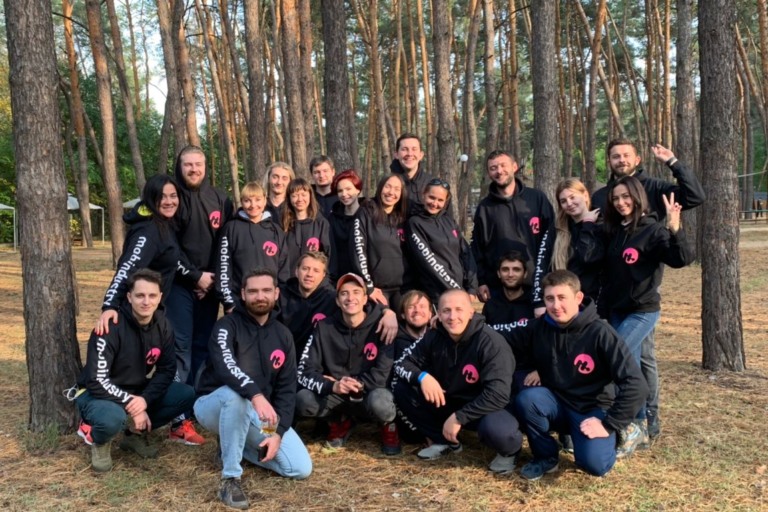 About Mobindustry
We're a team of engineers obsessed with business. Intent and purpose are behind every technical solution we offer, because as much as we love coding, business growth is what really floats our boat!

With Mobindustry, you get access to top-tier business and technical expertise we've accumulated over the course of 12 years. Our tight-knit Ukrainian team is able to support your project at every stage, from building the product concept from the ground up through release, maintenance, and marketing.
More about us
We've gone on a long journey
to provide you with the best service
Team of
40+ highly skilled professionals
160+
Projects completed
Over the course of 12 years, we've successfully completed projects for businesses of all sizes
120+
Satisfied clients
We've worked with over 150 clients. 80% of them have recommended us to their partners
80%
Of clients return for the next project
We're proud that our clients trust us with their next projects.
3M+
Apps users
We maintain apps that support over 3 million users
88%
Increase
88% increase in active users of our client's apps in half a year
20%
Revenue growth
About 20% average revenue growth within one year
What our clients say about us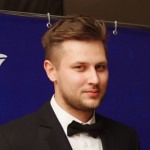 Vitaly Zhabchik
Product Manager at Amcon Soft
We worked on a Calendar application with Mobindustry. Mobindustry handled the client-side of the app, while my team worked on the server-side. The Mobindustry team synced with my team and delivered everything on time and on budget.
The Mobindustry team followed a strict technical task meticulously, and when they encountered any inconsistencies in a technical task, they met us halfway through and solved issues without any additional costs.
I was impressed with the communication culture at Mobindustry. Project managers control the whole development process and inform about any issues before they become problems. This transparent and timely communication allowed us to have a smooth and organized development process.
Ramon Rhymes
Founder & CEO, Contracts Rx
They helped build the business architecture and they were just phenomenal at that — their process was crazy. They're just so in tune with what we're talking about, that they're able to stop conflicts from happening on an architectural level.
One of the biggest things about Mobindustry is there hasn't been rework. We haven't thrown something away and done something else over — we haven't had waste and that's highly unusual. There may be waste that I don't know about, but it's never come to me. There hasn't been a direction that we took and had to reverse on, everything has just been well done.