About us
We build apps people actually use
Our positioning
We provide mobile solutions that help businesses grow and transform into modern, optimized, profitable brands that people enjoy.
Key Facts
80% of the customers recommend us
43% of clients return for another projects
Our Goals
Delivering apps people enjoy
Helping businesses increase revenue a and add value
Creating applications that last
Mobindustry is a dedicated team of developers passionate about business. We don't just code – we provide businesses with mobile solutions that can add value to your current business model, attract new users and increase revenue.
7 Minute Workout Challenge
Featured App
App of the Year
Testimonial
"Great work… very organized and professional. Good quality CODE and documentation."
Ashton Adams USA
Testimonial
"Mobindustry – is hands down the best provider for mobile app development. We have been successfully working on Android version of our project with the help of their amazing team."
Richard Osinga
Founder and COO at Triposo, Netherlands
Triposo
App of the Month
May 2015
Allo
Allo is the biggest retail company in Ukraine with over 12.2 million monthly users. Mobindustry created an app and currently maintains it, releasing new versions, adapting it to new OS versions and devices and updating the application frequently. Mobindustry also continues to implement new features that add value for the end user.

Testimonial: "Mobindustry proved to be a proactive and business-oriented agency."
Konstantin Avilov
CIO of Allo, Ukraine
Triposo
Triposo is a big travel startup. The main feature in it is location-based services. Mobindustry has created a mobile app for this project and provided a complicated technical solution that allowed over 10 million users enjoy this app offline. Triposo received an App of the Month award in App Store in May 2015.

Testimonial: "Mobindustry is hands down the best provider for mobile app development. We have been successfully working on the Android version of our project with the help of their amazing team. Highly recommended."
Richard Osinga
Founder and COO of Triposo, the Netherlands
Budgy
Budgy is a mobile app that helps users manage their everyday spendings and tracks shared spendings. With Budgy you always know how much money you and your friends owe each other. It also provides users of Apple devices with various tools for budget management and gives access to valuable insights about spending habits.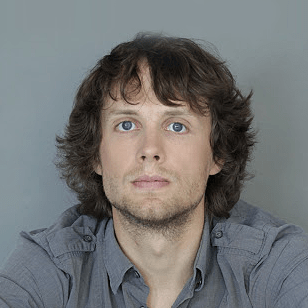 Testimonial: "It was good to work with Mobindustry. Diligent team, good communication and coding skills. Guys were fast in responding to our propositions and comments."
Andrei Titarenko
Co-Owner in Budgy, Ukraine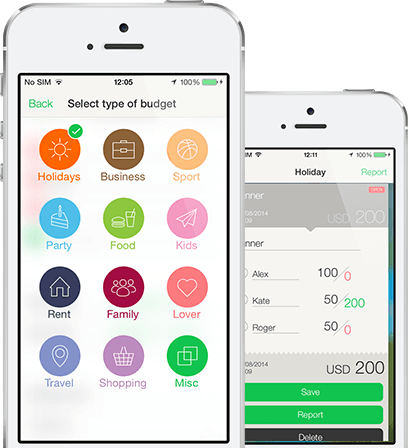 Contact us
Excited to work with Mobindustry? Be sure to call us or drop a line at:
Our addresses
Head office: 11 Lootsi Str., Kesklinn district, Tallinn, 10151, Estonia
Development office: 34B Volodymyra Velykogo Str., Dnipro, 49000, Ukraine
Choose your priority
What do you need for a perfect project?
Budget
Time & Material contract will give you more control on how your money is spent during the development process. Working by agile methodology allows you to set priorities and control the result you get for you budget.
Time
If you are under pressure of time-to-market, we'll be glad to help you create your product and meet the deadlines, so you're far ahead of your competitors. Simultaneous design, development and testing of your product will help to minimize development time.
Maintenance
Usually developers don't enjoy maintaining the product. At Mobindustry we think that maintaining the app is in some respects even more important than developing it. The architecture of apps we create allows easy maintenance, and our developers are ready to make your application better and more accessible for users with new devices and OS.
Custom Functionality
You don't want to just move your business model into a mobile app. Mobile app is a way to add something valuable to your business, and as mobile experts we can tell you how. Our business analysts and project managers know how people interact with apps and what they want to get. We'll make sure you get additional value and increase your presence on the market and revenue with its help.
My name is Maxim Itskovich. Back in 2009 I worked as a senior engineer and a teacher at an IT-academy. At some point I started a project for a big enterprise with my students, and developed a product that allowed to optimize internal operations. But our solution was met with resistance: employees didn't want any changes and barely used it. This was the turning point in the way I thought about development.
I realized, that the perfect code and engineering solutions don't make a great product. They surely are important, but business needs are what common developers often ignore, thinking about code more than about the issues it will solve.
I decided that I want to make products people actually want to use, and hired my former students. This is how Mobindustry was born.
When we started working, we were jacks of all trades, offering cross-platform, backend and web development service. Later we decided to focus on what we're best at, and mobile development became our specialty.
It took a long time to learn how to think in terms of business, and now we are proud to be a product service company, that doesn't just merely produce code. I always encourage developers and QA-engineers at Mobindustry communicate with our clients: this way our team understands client's needs and offers better solutions with the end-user in mind.
Key people
Meet people who will accompany your project from the idea to success!
Maxim Itskovich
CEO of Mobindustry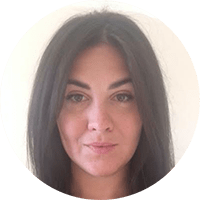 Yana Herasimova
Delivery Manager
Oksana Lyashchina
Account Manager
Join us
Do you like technology and business? We do too! Join our friendly team of young and passionate professionals!