We focus on your priorities
Native Android
Our Android mobile app developers have extensive experience building native Android apps that work great on most Android devices. Device manufacturers that modify Android constantly challenge us, but we love it. Our engineers explore new Android technologies and libraries as soon as they come out and use third-party solutions as well.
Native iOS
Our dedicated team provides iOS app development services and builds beautiful applications for Apple devices. We provide custom mobile app development for iPhone, iPad, Apple TV, and Apple Watch. Our iOS engineers use both storyboards and pure code in mobile application development. The choice depends on a situation. In our development studio we follow Apple's guidelines and spice them up with our own creative solutions tailored for business.
Business analysis
The goal of a business analyst is to formalize your ideas and make sure we meet your expectations. You can outsource business analysis and be sure our expert understands all your business needs. Our business analysts bring mobile expertise and knowledge of app markets to help make your idea work at its best. They will interview you and immerse themselves deeply into your business to help you find the best mobile solution. As a result, you'll get a detailed technical specification describing all technical aspects of your app.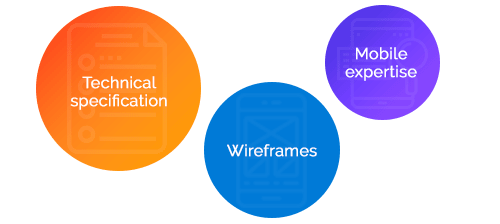 Quality assurance
We can't stress enough how important quality assurance is for any product, whether it's software, hardware… or actually anything. Price for QA is an investment in reliability of your app. Our quality assurance engineers at Mobindustry are reliable guarantors of your app's quality. They perform manual testing of your application and also write automated tests that make the testing process easier and faster, saving you both time and money.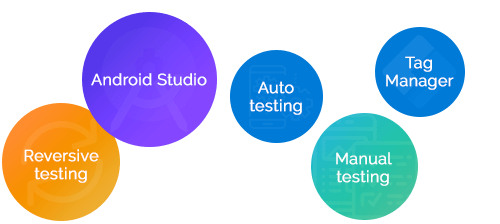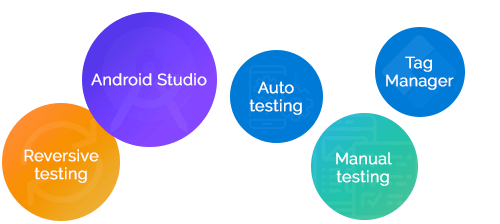 Project management
Our project management team makes sure everything goes according to plan and all deadlines are met. At Mobindustry, we understand that although outsourcing is a great way to get a professional team instantly, it has its own challenges including lack of control and distance. Our project managers do everything they can to make you feel in control. They compile weekly reports on what's been done and what's planned for the next week so you always know how things are going. They can also give advice on mobile app development services that your business will benefit from