Managed Engineering Teams
Request a business analyst
If you plan to create an application but you don't know where to start, you should consult with a business analyst. Our professional business analysts will create a technical specification document for you and also make wireframes according to iOS and Android guidelines. A technical specification and wireframes are a solid starting point for your application.
Request a project manager
If you have a development team but you don't have time to manage their work, our project managers can help. They're able to optimize the development process and make sure all tasks are done on time. Our project managers will also keep you informed about the development process through meetings, calls, and weekly reports that contain information on what's been done and what's planned for the next week.
Request a developer
Let's say you have an Android development team but you need to create an app for iOS. Finding and hiring a new developer can be challenging, especially if time-to-market is non-negotiable. If you feel you don't have the time to find and hire a new developer for your own team, we have developers at the ready. Our developers have experience working on different kinds of projects and have knowledge in both established and cutting-edge technologies.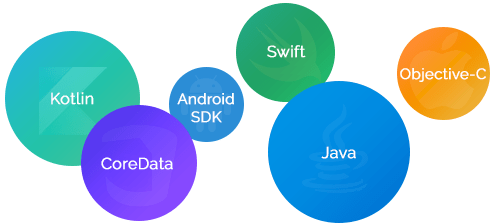 Request a quality assurance engineer
Our quality assurance engineers are always ready to perform manual testing of your application and report on bugs. We always encourage direct communication between QA engineers and clients as this allows both sides to ensure they're working in the same direction. Our QA engineers also create automated tests for big projects, optimizing the testing process to save you time and money.
Request a UI/UX designer
Our designers not only create beautiful applications but also make them business-oriented, with every button and every drop-down menu situated where it will be most effective. Our designers also create icons, logos, and banners for your application to present it in the app stores.