Mobile Application Management
Market and competitor research
Market and competitor research
There are millions of apps on the app stores. So unless your idea is so innovative that there are no analogs on the market, you'll have lots of competitors. The key to success is a killer feature — something that makes your app special and brings unique value to users. We're passionate about mobile apps and we always monitor the market just for fun to see what's new. We offer mobile app management services that include competitor research. It helps us find out what your organization can do better than the competition and then implement it.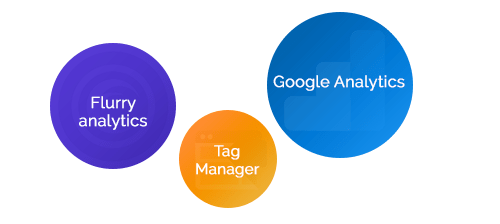 Customer support
We believe that caring for customers is an essential part of growing your audience and winning customer loyalty, whether you are a startup or an enterprise. As a team of mobile developers, we're able to quickly respond to customer requests and questions. Our mobile application management services include customer support team will pay close attention to your users' opinions and work to decrease the churn rate. Marketplace communications can become a reason users will decide to install your app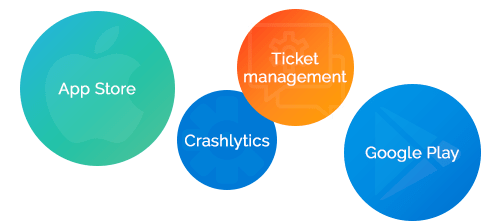 Business consulting
Mobile businesses differ from other types of businesses, and if you're a beginner mobile app entrepreneur, you'll probably need an expert application management solution to help you orient in the mobile market and organize all processes concerning your mobile app business. Mobindustry is a business-oriented company and we strive to help our clients create successful, thriving businesses. We have experience working in various domains, so we're sure our mobile app management solutions will be helpful. We can be your guide in tools, strategies, architectures, security issues and other parts of a complex development process.