Mobile Application Marketing
We get people to recognize you
App store optimization (ASO)
User acquisition strategy
Go-to-market strategy
In the highly competitive world of mobile apps, where most new apps don't get enough users and revenue, it's vital to choose the right go-to-market strategy. Our professional app marketing services include defining your target audience, the core value your app brings to users, and your users' journey from onboarding to achieving their goal. We can also launch advertising and provide a consultation on building your promotion campaign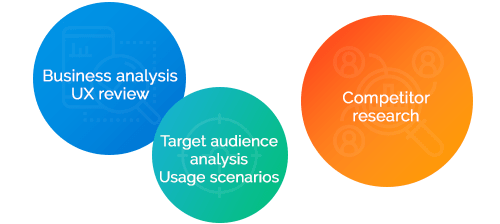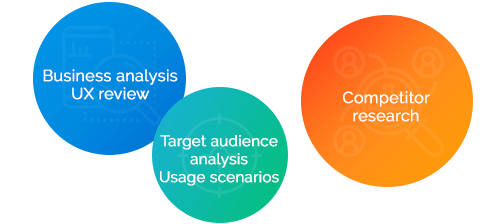 App store optimization (ASO)
Most of your users will come from app store search. Just as you optimize your website for Google, you need to optimize your app's profile in the app stores. This includes having the right keywords in descriptions and tags. However, it's important keep users in mind. No need to hire mobile app marketing agency: we will include beautiful screenshots, a clear and recognizable logo, and a great description too. Our iOS and Android app marketing services will persuade your users to give your app a try.
User acquisition strategy
The way you acquire users depends on the type of business you're running. Press releases, partnerships, early access offers, and product websites are all different kinds of marketing strategies you'll need to let people know about your app. If you already have a successful online business, we'll make sure you not only inform your current users about your app but also bring a new audience to it with our mobile app marketing services.