Top 3 Types of Medical Apps: Must-have Features
Healthcare mobile applications are on the rise. Everyone has an opportunity to enter this rapidly growing market: from big hospitals to entrepreneurs. The question everyone has in mind is how much such an app would cost.
Medical app development is in demand right now. One of the most popular industries in mobile app development is mHealth. Mobile technology helps to bring doctors and patients together, get rid of the red tape and create a smart, modern healthcare business. The entry threshold however, is becoming higher every year. While there are thousands medical apps on app markets, few of them bring real value to patients.
We want to show you what features you need to make a difference and stand out among others. What features can become a gamechanger for your business, and how big an investment should be?
General and Wayfinding hospital apps
The main meaning of general and wayfinding apps is create a brand around a hospital and allow people to know more about it before they even enter the facilities. It helps patients to learn about the hospital, its staff and facilities. Wayfinding apps are important for big hospitals with lots of departments, buildings and big territory.
Location-based services
You can use location-based technologies to show patients the route to your hospital and help them navigate departments and wings. The best solution is to include both outdoor and indoor maps so that patients won't get lost inside the hospital once they get there. Your app can also help patients find local family doctors.
Accessibility
A hospital mobile app without accessibility is like a fitness app without a workout program. Your app should definitely be accessible for people with disabilities, for example poor sight or color blindness. To make your app accessible, you can use standard solutions from Google and Apple. They give developers an ability to implement features like Voice Access or TalkBack into your hospital app.
Doctor profiles
This feature allows patients to view the profiles of doctors in a hospital. Patients can learn about a doctor's professional experience, credentials, and publications and can see photos of them. This increases the loyalty and credibility of your hospital.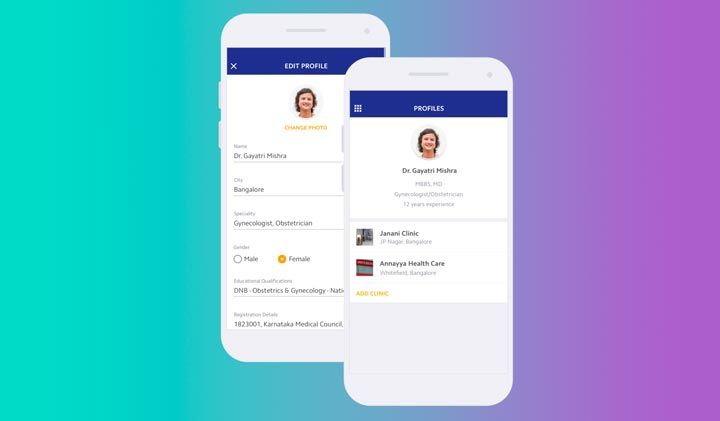 Push notifications
Are there any news in your hospital? Or you'd like to get all users know about some changes in your policy, working schedule or anything else? You definitely need push notifications: it's one of the best ways to outreach any number of people you like, instantly and effectively.
Blog
If you want to create a strong and credible brand, you need to show people more information about your hospital, achievements, and maybe give some valuable information about some new medical practices. Think about your content strategy and give value by sharing important content with your patients.
Emergency call
An ability to make an emergency call are an important feature for a hospital mobile app. It should be quick to access and require only one click to call an ambulance or contact a doctor.
It's a good idea to make this feature a widget, so that a user doesn't have to enter the app to make a call.
Listing of departments
Show what departments there are in your hospital to help your patients find exactly what they need.
Working hours of the lab and the diagnosis center
As your general hospital app will be the main reference for the patients, make sure you add working hours to all departments, labs and diagnosis centers of your hospital.
Physician referral and Outpatient apps
Physician referral apps connect doctors to patients and even to each other. With an app, be it a desktop or a mobile one, a doctor can remotely manage outpatients and have all necessary information at hand.
Personal profiles
As these apps are a one unified system with two user roles – doctors and patients – it requires two separate types of profiles.
Access to EHR/EMR
Access to electronic health records/ electronic medical records is the most desired feature that very few hospital apps have. It's hard to implement medical records access due to security concerns and restrictions, but it's definitely worth it.
An app that allows access to medical records is beneficial both for patients and doctors because it lets them seamlessly exchange information. Different departments can also send lab results and all kinds of documents, which makes communication extremely efficient.
Appointments
This feature is second on the list of most desired features in a healthcare app. The ability to book, reschedule, and cancel appointments is crucial for convenient communication between doctors and patients. This feature is present in best mhealth apps. Scheduling through a mobile app is convenient, happens in real time and automatically sends notifications.
Video calls and chats
Telemedicine is one of the most promising areas of mHealth. According to Statista, connecting with doctors and nurses is the most attractive uses of medical apps for app companies. As video is becoming a primary means of personal communication, video chats are only going to become more and more popular.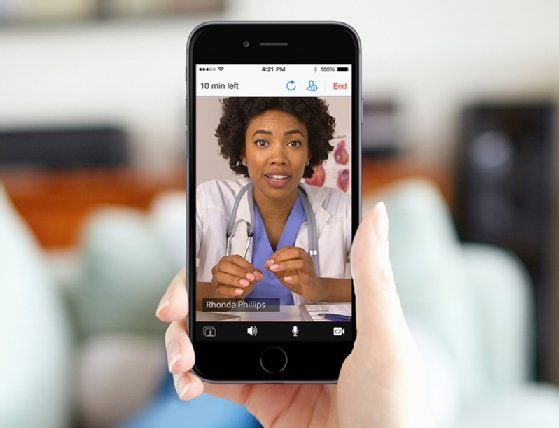 Nothing can really replace in-person communication, but videos are the closest to it when there's no possibility for a patient to go to the hospital personally.
Adding this feature to your mHealth mobile application will certainly be appreciated by patients and doctors and will give you an advantage among other mobile apps.
Text chat
Add another way to communicate with a doctor using a text chat. It's important to work on text chat security, especially if you want to give both doctors and patients to exchange medical information, photos of the documents etc.
Dashboards
Dashboards are used to manage and track data in a hospital, which includes KPIs and other metrics. This allows you to visualize data and get all the information in one place. Dashboards also measure generated revenue and the effectiveness of different departments in a hospital or clinic.
Dashboards may include overall hospital information and statistics on client satisfaction, performance, and many other metrics
Push notifications
Notifications are one of the best capabilities of a mobile app. Notifications can benefit doctors and patients. Doctors can receive notifications about appointments and changes in their schedules and patients can be reminded to take pills, go to the hospital, get a medical procedure, or refill their prescriptions.
Integration with wearables
Wearables are used not only for fitness but also for tracking health and life metrics like heart rate and glucose level. You can make tracking patients' health more effective by allowing your app to connect with wearables. This can also assist in diagnosing diseases.
Prescription and medication tracking apps
Personal profile
A personal profile in medication tracking apps should contain all the information about what medicine a user is taking, information about each drug and dosage. The information should also include instructions, side-effects, restrictions and so on. A user needs an ability to add basic medical information about themselves: for example, medical conditions, blood type and other data.
Prescriptions
Prescriptions is the third feature people want to see in a mobile app. Writing prescriptions on paper is outdated – patients want to be able to do everything through a mobile app. Processing medical prescription refills is way faster in a mobile app, as a patient has no need to call the pharmacy or write an email. A few taps on a smartphone and everything's ready.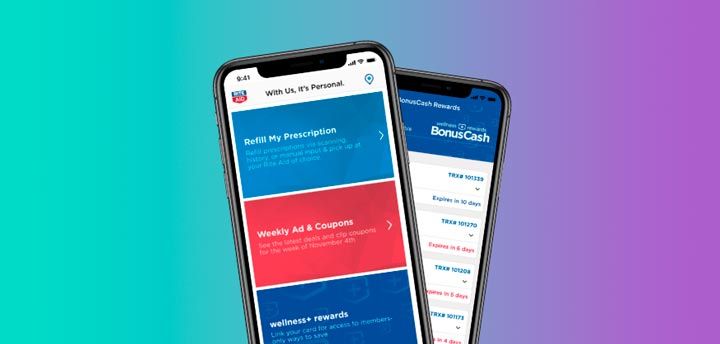 Schedule
A user or a doctor needs an ability to schedule the medicine intake. You need to include a possibility to add pauses to intakes and conditions a patient needs to remember about: for example, taking the drug only after meal.
This schedule can include hours to make a reminder as close to the time a patient takes drugs, as possible.
Push notifications
The reminders about medicine intake will come to each patient in form of a push notification. A notification is an outreach tool with the highest open rate among others, so a patient doesn't have to worry about missing it.
Integration with wearables
To make sure a patient doesn't miss a single pill intake, integrate your app with wearables such as smart watches. This will make it really useful for people who love to wear technology and use it for both fitness and daily life.
These are the best features for an mHealth mobile application. You can include some or all of them in your hospital application and determine the cost of the hospital mobile app development.
mHealth development services
Want to know what budget you'll need for a medical app?
Rate the article!
🌕 Cool!
🌖 Good
🌗 So-so
🌘 Meh
🌑 …