Hire Flutter Developers
Looking for the perfect Flutter development company? You've found it. Hire Flutter developers and get a fast and functional mobile tool for your business
We develop smart, fast, and effective Flutter solutions for businesses and startups of all sizes. Hire a Flutter development team full-time or expand your existing team on an hourly basis. We create MVPs and full-fledged products with Flutter for businesses in various domains, from e-commerce and delivery to healthcare and tourism.
Key facts about Flutter
6+ platform One team
Flutter has its own engine, so it will work equally well on Android, iOS, Linux, macOS, and Windows
55 million Users
Users of apps like Alibaba, Xianyu, Google Ads, Birch Finance and others already enjoy Flutter
60fps Flutter's golden standard
Flutter is more productive than other famous cross-platform frameworks. It works with up to 120fps performance
20x Loads faster than native apps
Applications built with Flutter render screens 20 times faster than those created with native technologies
"The average time to add a new feature went from a month down to two weeks"

Alibaba team
Our Flutter team
Get to know our Flutter app development team better
Our offshore Flutter programmers and support specialists have vast experience in native and cross-platform development, making them suitable for various projects and budgets.
Dmitry Harmashev
Android and Flutter developer, Team Lead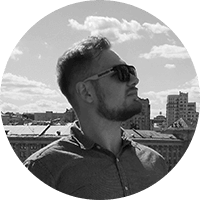 Vlad Mykhalyk
Android and Flutter developer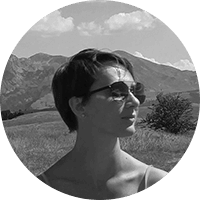 Olga Sirinyok
Project Manager
Our Flutter development services
We build fast apps for all platforms with the Flutter framework and provide services that support the app development process.
Flutter mobile development
Develop fast and flexible Flutter apps that work on any platform and any screen.
Native development
Need a reliable, powerful solution for your business? We can build literally anything with native Android and iOS technologies.
Mobile strategy consulting
Mobile businesses have their peculiarities in terms of marketing strategies, KPIs, and support. Learn the pros and cons of cross-platform development and save time.
Business analysis
Our business analysts will help you turn your business expectations into a powerful mobile solution.
E-commerce and Retail
We build mobile marketplaces and shops that convert users into customers, create additional value for physical stores, and increase revenue.
Healthcare
Our team creates mHealth apps for hospitals, clinics, and private practices. We focus on security, making sure your app is bulletproof and complies with data protection laws.
Tourism and amusement
Our Flutter app development company creates engaging apps for tourism agencies, carsharing services, and amusement parks. Our apps help you sell tours, reduce operational costs, and upsell services.
Delivery and logistics
Our apps allow customers to track parcels and pay for delivery and allow businesses to manage resources, warehouse workers, and drivers.
Developers with STEM education
Dedicated Flutter developers work only on your project
80% of clients recommend us
43% of clients return for other projects
2 mln
Conversions per month
How we work
Get the job done in just 3 steps
Stage 1: Team selection
Shortlist Flutter developers for hire according to their skills
Conduct interviews
Get detailed estimates for tasks
Step 2: Development and reporting
Get guaranteed high-quality and on-time development
Receive regular reports and updates
Change the team size at any time
Step 3: Maintenance and future relations
Get timely updates to support changes in libraries and operating systems
Work with a team that knows the ins and outs of your project
Get business and marketing recommendations before deployment
Our client testimonials
See what our clients say about us

Want to hire Flutter developers? Let us know!
What happens next:

Our representative contacts you within 24 hours
We'll gather all your product requirements.
Our team of business analysts and developers will prepare an estimate.