Flutter App Development Services
Use the highest-performing cross-platform technology, backed by Google,
to create smooth and beautiful apps for all screens
and platforms including iOS, Android, and web.
Why choose Flutter for your app development project?
Expressive user interface
Flutter has off-the-shelf customizable UI elements that look great on any screen.
Fast time to market
Save development time by creating apps for all platforms simultaneously.
Cost-effective development
Accelerate development with the help of ready widgets and modules.
Outstanding performance
Flutter is as fast as native technologies and 4 to 6 times faster than competing cross-platform technologies.
Single codebase for iOS and Android
Maintain and develop your Android and iOS apps simultaneously without having to duplicate changes.
Easy integration with third-party plugins
Expand your product's abilities with thousands of third-party solutions from the great Flutter community.
Key facts about Flutter
5 platforms – one team
Flutter has its own engine and works equally well on Android, iOS, Linux, macOS, and Windows.
55 million Users
Users of Alibaba, Xianyu, Google Ads, Birch Finance, Music Tutor, Reflectly, PostMuse, and other apps already enjoy Flutter.
60fps Flutter's golden standard
Flutter is more powerful than other famous cross-platform frameworks, offering up to 120fps performance.
20x Faster loading speed than native apps
Applications built with Flutter render screens up to 20 times faster than those created with native technologies.
What we do
Custom Flutter apps from scratch
Create your MVP with Flutter to quickly test your idea on the market.
Integration of third-party services
Effortlessly integrate payment gateways, location-based services, augmented reality, and other modern technologies.
Set yourself up for success with a detailed plan for each feature and technology.
Flutter maintenance and support
Maintain and improve your application as the mobile market changes and your user base grows.
Projects we've delivered with Flutter
Tomeeto — A simple social app for hosting and organizing private events
A free native app for purchasing electronics and ordering delivery to
your address or one of 250 offline stores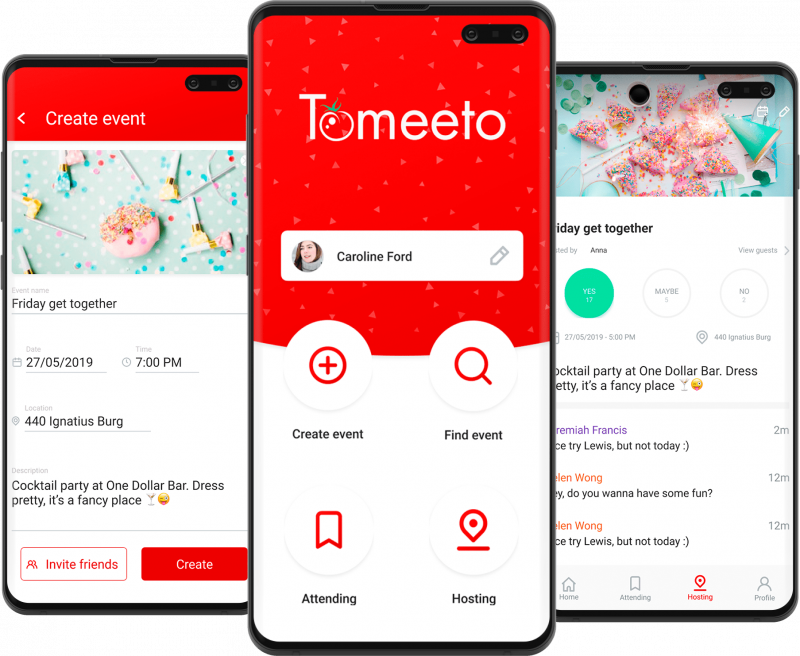 Mobile solutions for different industries
Share your idea
What happens next:

Our representative will contact you
within 24 hours
We'll gather all your product requirements.
Our team of business analysts and developers will prepare an estimate.
Why choose us?
We are your go-to full-cycle development team with a business mindset
43%
Of clients return for the next project
But don't take our word for it!
What our clients say
"Great company to work with. Clear client oriented communication, attention to the details, great skills. Reliable partners who offer great solutions"
"Mobindustry – is hands down the best provider for mobile app development. We have been successfully working on Android version of our project with the help of their amazing team. Highly Recommended"
"Mobindustry proved to be a proactive and business-oriented agency."
"It was good to work with Mobindustry. The diligent team, good communication and coding skills. Guys were fast in responding to our propositions and comments."
Want to get fresh news and exclusive materials on developing IT solutions?
Subscribe to our newsletter – no spam or promotions!