Extend your business to the mobile market
Mobile App Development Services
Mobile apps for your customers
Deliver your services via mobile devices
Organize mobile marketplace and in-app purchases
Support loyalty programs and service customization
Help customers to interact with your offline business
Mobile solutions for internal business process
Track and support your "mobile" workers
Mobile solutions today represent a wide range of tracking and communication capabilities, such as geo-positioning and mapping, time and activity control, and so on.
Workflow and scheduling
Your employees could access a list of duties and tasks from anywhere. A mobile phone can give you an exact picture what and when something may be delivered through your employee network.
Secure communication and document sharing
Information is the heartbeat of any enterprise. Ensure that information on mobile devices is secure and readily available to employees or partners who require access to it.

Extensive experience
implementing diverse business ideas and startups.
Knowledge of business IT ecosystems
including painless integration and mobile-aware optimization recommendations.
Special attention to "sweet spots"
thanks to the accumulated knowledge and experience in our specialties.
Transparent, manageable process
in all aspects including cost management and reporting.
130+ successfully completed projects
where 110 were mobile apps and a quarter – desktop and mobile websites.
5 years of startup development experience
with accolades such as «App of the day» and «Editor's choice» banners.
Clients across 14 countries
with 91% of them recommending us as great mobile app developers.
40% of our clients come to us with more than one project
What we do
within our app development services
UI/UX Design and Layout Design
Business Analysis and Product Management
Mobile Development and Web Programming
Integration Management
Go-to-Marketplace Strategy and Performance Analysis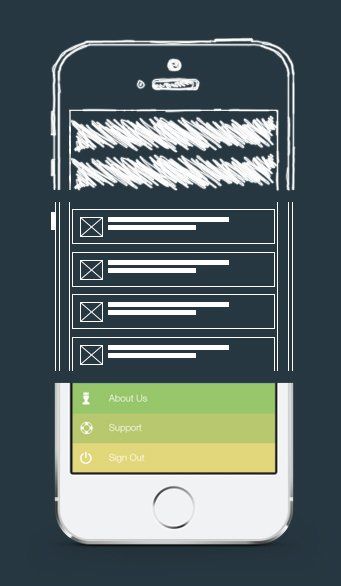 Native development (Android, iOS)
Kotlin, Java, Objective-C, Swift
jQuery, jQuery Mobile, Angular JS, PHP, MS SQL
Reactive, CoreData, CoreML, ORMLite, SQLite
If you are looking for a firm to outsource your mobile app development or mobile UX creators for hire, consider Mobindustry as an experienced and trusted expert team.
PROJECT BASEDWe estimate and fix the cost of the whole, custom mobile app development project (fixed price). Great for small and well-specified projects.
HOURLY BASEDWe report actual spent time and charge for it minimizing all extra fees. Good for medium and less-specified projects.
DEDICATED TEAMWe allocate a team for you project (with an hourly based cost) which, enables detailed task management and is recommended for big projects and continuous development.