Chicago Fire
Official Mobile App of Chicago Fire Soccer Club
360 tour
Take a 360 tour of various spots around Toyota Park.
Stay connected to the Chicago Fire, no matter where you go
This free app, dedicated to Chicago Fire soccer fans, provides a unique experience with team schedule, roster, and games details for your favorite MLS team!
In the app you will be able to:
· View the latest team news
· Check information for each game on the team's schedule
· See the Fire's current standing in MLS
· View player biographical information
· Take a 360 tour of various spots around Toyota Park
· See the price and location for all concessions at the stadium
· Learn supporter song lyrics and sing with other fans at the next game
· View game photos, behind the scene videos, or listen to the official radio show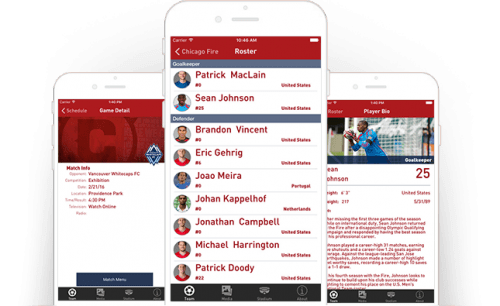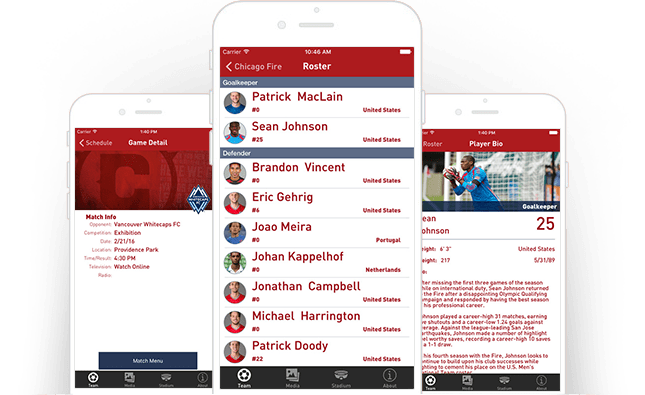 We have implemented
We've received clear requirements from the client and design, improved UX, made the app more comfortable and functional, improved usability, helped with the acceptance of the application on the client side, and helped implement it on the AppStore.
Technologies

Android SDK

iOS SDK

Realm

CocoaLumberjack

Want to experience a successful project?
Get a free consultation and see if our service is right for your business