Mobile Platform for Entrepreneurs
Ideas Britain
A mobile platform for a business idea incubator
Cloud service integration
Traffic and storage scaling
Social features integration
Capability to share opinions, exchange thoughts and ideas either in a feed or personal chat
Internal currency
Evaluating ideas by submitting app internal currency
The app that turns ideas into reality
Ideas Britain is an iOS application for future entrepreneurs. It uses gamification and social network features to allow users to compete. Best submitted ideas get app internal currency, likes and comments from other users and win the prizes.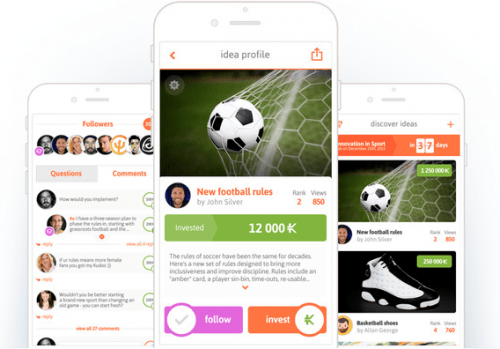 We have implemented
The client team shared the solution vision with us. After a series of discussion rounds, we performed business analysis to formalize requirements and build UI/UX design prototypes.
After that, we developed the app using Objective-C and COCOA framework. As for the backend, we used Google App Engine as a data storage platform and covered it with Python business logic layer plus Django framework for data management and administration.
Technologies
iOS SDK
Python

Google App Engine
Sprout Video
Flask

HTML5

CSS3
Want to experience a successful project?
Get a free consultation and see if our service is right for your business