Pocket Resume
Custom CV Builder
PDF rendering technology
Create, share, and print resume as a PDF document using multiple style options
Mobile app to build and make a perfect CV
Pocket Resume is designed for users to create and share their resumes using iPhone, iPad Pro, Android or Blackberry devices. Users are now able to create and share an amazing PDF file in one moment or even create a website!
Pocket Resume makes the process of putting together all the details of the resume almost effortless. It does all the work in arranging a document and can convert it to a professional website.
With Pocket Resume, users enjoy unlimited zero signup hosting for creating PDFs and websites.

Users are able to:
* Create, share or print their resume (as a PDF document) and choose one of many style options.
* Publish their CV as a professional website without additional fees or signing up
* Share resumes for all devices via iCloud sync
* Change titles and arrangement of sections to meet personal needs.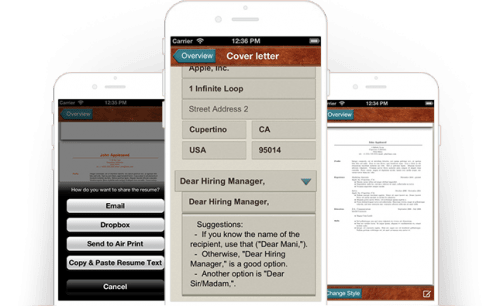 We have implemented
Having the already promoted iOS app as a reference point, our team in Mobindustry developed the Pocket Resume app for both Android and Blackberry, applying the specific workflow and guidelines for these platforms.
Technologies

iOS SDK

Custom FlowLayout

PSPDFKit

HTML
CSS

Want to experience a successful project?
Get a free consultation and see if our service is right for your business