Image-based Social Platform
Shopaholic Zone
A social network for shoppers
Custom photo editing tools and camera row
Make photos and edit them easily
Social network integration
Share your experience with others and get an immediate feedback
Conversion Rate Optimization
Ongoing optimization to reduce bounce rate
Shopaholic: try on, like, share with friends
Shopaholic Zone is an Instagram-like application for people who love to go shopping.
It offers users a possibility to:
— create an album for each shopping session
— share new looks in social networks
— tag clothes, brands and visited shops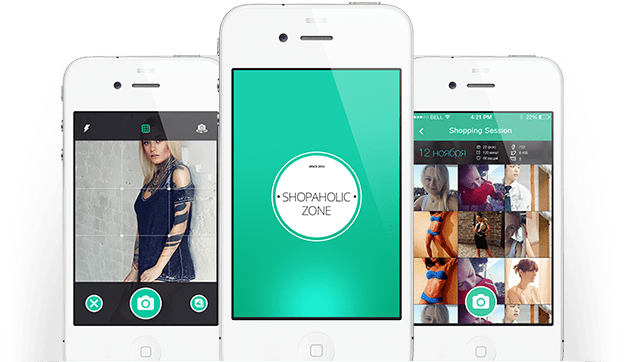 We have implemented
Shopaholic Zone is a Mobindustry own startup., Our goal was to make it as technically brilliant as possible.
Our team implemented:
— A custom camera screen (including filters and picture editor). We developed and made it work for all iOS and Android devices, which was quite challenging.
— An ability to work offline with no internet connection, having an internal events queue for asynchronous images sharing and publishing.
— A customized UI that fits all types of devices (tablets and phones).
Technologies
iOS SDK
Android SDK
ASP.NET MVC

HTML5

CSS3

Want to experience a successful project?
Get a free consultation and see if our service is right for your business