What to Expect at WWDС 2019: News, Rumors & Product Announcements
The Worldwide Developers Conference, or WWDC 2019, will take place this June. This is one of the biggest, most hyped events in the world of technology, and we can't wait to see what's coming. However, while it's still one month away, we can make predictions based on previous years and play a guessing game. Join us to find out what to expect from Apple in 2019!
What is WWDC
There are only a few weeks left until Apple developer conference, and some experts expect major changes in Apple's software and services. All this will inevitably influence both new iOS projects and existing apps.
While we still don't know how big the changes will be at Apple WWDC, we'd like to review the upcoming presentation from a developer's standpoint and share our past experience when Apple has made massive changes to its programming languages, code structure and developer's products.
When is WWDC
According to WWDC schedule in 2019, lucky winners of the lottery for tickets will be enjoying the event from June 3 to June 7 in San Jose, California.
Let's start with our thoughts on the upcoming changes to iOS, macOS, tvOS, and watchOS.
New version of iOS
The new iOS version is the most interesting for us, as we create mobile apps. In our experience, transitioning to a new operating system always means additional work for our developers, as they need to make sure existing apps support it.
This year, we're likely to see the next iOS version, presumably iOS 13. Just like the newest version of Android, iOS 13 will probably feature dark mode — something many users have been waiting for too long to see.
iOS 13 may also influence the iPad layout, just like iOS 9 and iOS 11 did.
Currently, it's unclear what devices will support iOS 13. Rumor has it that some iPhones that were compatible with iOS 12 won't see the update to the new operating system. All devices below iPhone 5s and iPad mini 2 may not get the update.
Here's a list of devices that currently run iOS 12 and will support iOS 13 for sure:
iPad Pro 10.5, iPad Pro 11, iPad Pro 12.9 (2017, 2018)
iPad 2017, iPad 2018, iPad Air (2019)
iPad mini 2, iPad mini 3, iPad mini 4, iPad mini (2019)
iPhone 5s, iPhone 6, iPhone 6 Plus, iPhone 6s, iPhone 6s Plus, iPhone SE, iPhone 7, iPhone 7 Plus, iPhone 8, iPhone 8 Plus, iPhone X/XS/XS Max/XR
iPod Touch (sixth generation)
The rumor that thrills us most is that we may see a massive redesign like the one that disrupted the development world in 2013 with the release of iOS 7.
What other rumors are there about the new iOS 13 features?
Dark mode
We expect Apple to add a system-wide dark mode that will influence all UI elements of the iOS 13 layout. Apple users have been waiting for this feature for so long, and according to 9to5Mac, this year we may actually be able to enable it in Settings and enjoy.
According to Bloomberg, the dark mode interface will mostly consist of black and dark-grey colors. A high-contrast version that macOS users already enjoy might also make into iPhones.
No volume pop-up
According to Max Weinbach, Apple is going to get rid of that volume pop-up that goes over all other applications and stays there until the user stops adjusting the volume.
This annoyed many users, as they couldn't possibly do anything to make it disappear.
Currently, we don't know how exactly Apple is going to make this pop-up less annoying. They might make it swipeable or move it to the top of the screen. We'll need to wait and see.
Undo option
In iOS 13, you won't need to shake your phone to undo an action. Apple will present a new standardized gesture to undo and redo actions with the help of a three-finger tap on the keyboard and sliding left or right.
New Siri shortcuts
Siri was improved last year with the release of iOS 12, and we expect this year to bring us even more updates. Apple hired new members for the Siri development team in April and added an AI specialist from Google, so Siri could get updates this year.
Our guess is that Siri will be able to provide a personalized response to calls that can't be taken at the moment. Instead of rejecting a call, users will be able to send a text message to the caller automatically and explain why the call was declined.
Swipe keyboard
According to Bloomberg, Apple is currently developing a new keyboard for iOS 13 that will allow users to type words by swiping across letters.
This will work like SwiftKey. Many users have been waiting to see a standard keyboard with this feature, and this year they may have the chance.
Our experience with iOS revamps
Lots of people expect Apple to make dramatic changes to the design and programming languages as well as the operating system in iOS 13. According to rumors, iPhone 11 (which we expect to see in the beginning of autumn) will have completely new design elements.
When iPhone X was released, we needed to tweak the design of our apps to match the new screen layout and support some features such as new gestures
While we don't know how big the changes will be, we need to get ready to update all our current products. Last time we shifted to a new version of iOS, our quality assurance engineer needed one week to perform full regression testing.
After last year's WWDC, we also expected another device to come out, so we needed to prepare our applications for that new device. When iPhone X was released, we needed to tweak the design of our logistics and ecommerce applications to match the new screen layout and support some features such as new gestures.
Expected changes to macOS
This year, Apple is bringing some iPad applications to Mac. The Podcasts app, Find My iPhone, and Find My Friends will make it to Mac in 2019.
Also, Apple is planning to release a new Apple Music app and Reminders app and make upgrades to MacBooks.
iOS and macOS merger
As developers, we need to constantly adapt iPad applications for macOS. After the release of iOS 13, many programmers and experts hope to be able to run iPad mobile apps on macOS.
According to Axios, this was planned for the 2018 iOS 12 release, but the idea was postponed till 2019, so everyone hopes to see the merger this year.
However, Apple CEO Tim Cook has denied these rumors: according to him, computers and mobile devices should stay separate; otherwise, Apple will need to compromise. That's something Apple engineers don't want to do.
Both [the Mac and iPad] are incredible. One of the reasons that both of them are incredible is because we pushed them to do what they do well

Tim Cook
What Apple will do, however, is bring some iPhone apps to Mac and make it easier for developers to adapt their apps for both platforms. In macOS 10.15, an app will be able to work both with a touchscreen or a mouse.
Apple employees emphasize that this doesn't mean Mac will start to behave like an iPhone. This simply means that now it will be significantly easier for developers to make their iOS apps available for macOS. Developers will still need to submit these apps to separate stores.
New features for WatchOS
WatchOS is going to get a major update from Apple on Worldwide Developer Conference 2019, presumably with the name WatchOS 6. The company is going to create an App Store specifically for the Apple Watch that will feature apps for the next OS version of the best smartwatches in the world.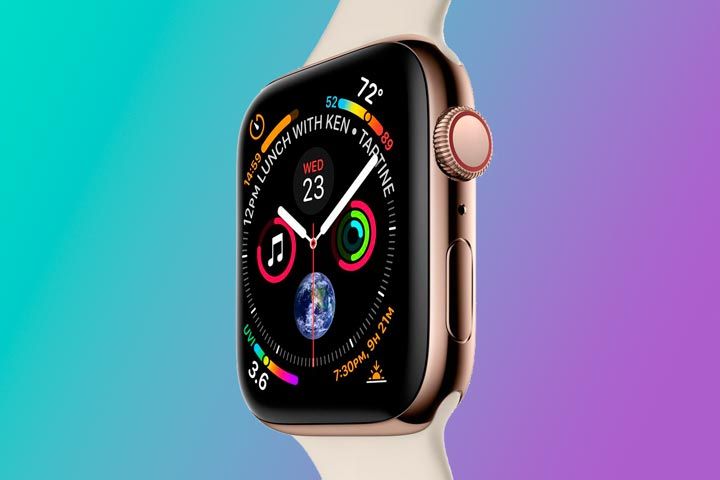 This is great news for Apple Watch owners, as they currently need to download apps for their smartwatch to iPhone and then transfer them.
New apps for Apple Watch will likely include:
Voice Memos – an app for recording voice memos from the wrist
Apple Books – an app for audiobooks
Cycles – a healthcare app for tracking menstrual cycles
Calculator
Dose – a medication reminders app
We're sure Apple will show more updates at the conference in June.
Final thoughts
Apple worldwide developers conference in 2019 is rather mysterious, and though there are lots of rumors circulating in the industry, we don't know for sure how Apple will surprise us. All we can do is wait till WWDC 2019 date.
Apple may announce a major redesign or subtle changes to its major operating systems. We're betting on the first option, as last year Apple was more focused on privacy, performance, and other technical aspects.
As iOS app developers, we know that after each WWDC we need to learn what has changed and adjust our applications accordingly, just like we did when iPhone X was released.
If you need to adapt your current product to new operating systems from Apple, don't hesitate to contact us. We'll make all the necessary changes and test your application on a variety of devices, including the latest.
Rate the article!
🌕 Cool!
🌖 Good
🌗 So-so
🌘 Meh
🌑 …