Software for Electric Scooter Sharing Business
We used our extensive experience in building micromobility software to create a full-scale off-the-shelf solution that covers all the needs of your scooter-sharing business. Now you can launch your project fast, and just for a fraction of the price while getting all the perks of custom software development
ScooterGO – e-Scooter sharing platform
We understand how important time-to-market is, and that's why we made this MVP solution. Get a highly customizable, affordable full-scale system to rocket-launch your scooter-sharing business.
Fleet management system
Get full control over your e-scooter ecosystem with a convenient platform that allows you to view, locate and manage each individual scooter in your fleet.
Check the mileage, request maintenance, and get automated alerts on low battery levels or damage, to quickly address issues and deliver the best experience to your customers.
You fully control your business data
Best quality code – made in Ukraine
What you get with ScooterGO system
Why our solution is better than standard white-label micromobility software?
We provide more flexibility than the standard white-label solutions — our team of developers is ready to tailor your e-scooter solution to your business needs.
You get high-quality code — Ukrainian specialists are the top-notch developers with a strong engineering background
You fully control your business data. No one, including us, has access to your transactions, revenue, user base, etc.
We don't charge a monthly fee, so the solution is all yours without any additional or hidden payments
You save 50% of your budget and months of development you'd spend on your own software made from scratch
You can easily scale your fleet thanks to the microservice-based architecture of our platform
Forget about boring generic apps — we'll customize the platform according to your brand style guide: you choose the colors, logos, vehicle icons, and more.
We publish your app from your own AppStore and Google Play accounts, so all rights for the app are yours fully
Want to know more about ScooterGO system?
Learn about everything you'll get from our ready solution that has all the advantages of a custom product
Main features of ScooterGo user app
Onboarding and user profile
Map with available scooters
QR code / ID scanner
Booking functionality
Push notifications
Ride history
In-app payments
Packages of ride minutes
Root tracking
Main features of ScooterGo fleet management system
Transactions / Payment management
Technology stack
We use reliable technologies and Microservice Architecture for developing e-scooter sharing systems that ensure your project growth

Best hardware for your scooter sharing service
From hundreds of scooters and IoT devices, we picked a perfect duo that ensures smooth connection, simple integration and cost-efficiency — Teltonika IoT module and Segway e-scooters. In ScoterGO system we already implemented integration for scooters Segway ES4 and Segway Max with Teltonika TST100 IoT controller.
Teltonika TST100
Teltonika TST100 is what connects your platform to your e-scooter. It's designed specifically for e-scooter sharing, and allows you to:
Read data from your e-scooter
Lock/unlock your scooter remotely
Install over-the-air updates
Track and locate your scooter
Teltonika TST100 is resilient against any conditions with its waterproof and shockproof case.
Segway ES4
Maximum speed: up to 25km/h
Travel range on a single charge: 45 km
Double braking system for greater safety and stability
Integrated front LED lights
15° uphill climb
IPX54 resistance class
Batter capacity: 374 Wh
Charging time: 6 to 7 hours
Segway Max Pro
Maximum speed: up to 25km/h
Travel range on a single charge: up to 60 km

Swappable battery

Power: 350W

Battery capacity: 551Wh

Charging time: 

4 hours
Our customer's story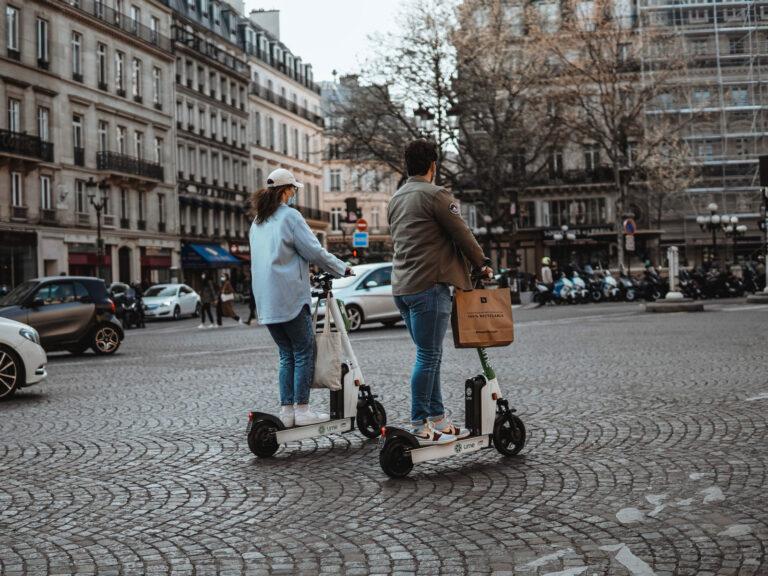 Kick scooter sharing system for Australian startup
Learn how we created a full-fledged e-scooter sharing system for our client's startup
View details
Need a custom software development for an e-scooter sharing business?
Custom development has endless possibilities to satisfy your business needs. We can maximize your success and build a market-leader-level software by offering you:
Additional functionality for user application — enrich your user experience with features that reflect your extended business offer
Multi-language support — get access to the global market with localization
Complex app customization — spice your app up by changing its structure, navigation, and user experience
In-app analytics integration — anticipate your customer expectations by tracking user behavior through analytics
Additional integrations — add payment gateways, user verification methods and CRMs of your choice to make you solution an integral part of your existing ecosystem
Scooter maintenance and service solutions — integrate an app for scooter maintenance to manage your staff
Apple and Google developer accounts — deploy your apps easily to the major app markets
Backend and database hosting environment — get a reliable and scalable infrastructure for your scooter sharing system
Exclusive rights for the developed solution — every line of custom code we write for your scooter sharing app belongs to you fully
Schedule an expert session with Mobindustry's IoT app developers
Our leading experts in IoT app development for micromobility domain can consult you on technologies, architectural patterns, infrastructure, third-party solutions, and functionality that suits your business idea
Why choose our team of developers for your micromobility startup
Huge expertise in IoT development
We've built dozens of apps and IoT systems for smart homes, enterprises, agriculture, sports, and more
Numerous sharing projects we successfully launched
Power bank sharing, scooter sharing, car sharing — the apps we created work for businesses all over the world

Scalable architecture for your sharing platform
Our engineers will make sure your platform can handle millions of users and thousands of daily activities
Quality control and transparency
We take proactive measures to ensure the quality of all our systems