Digital Transformation Services for Business
We help businesses evolve in digital environments.
Get an example of the Discovery Phase documentation for your digital project
Get our exclusive materials on software development for business
Mobile application support services
We maintain mobile apps and website code for all kinds of software products. Ensure your app is compatible with the latest devices and operating systems.
Software testing and Quality Assurance
No matter what type of software you have, you can get it's quality proven with us
Code audit
Get an in-depth information on your software's quality and reveals bugs and security risks
Customer reviews about our digital transformation services
Ramon Rhymes
Founder & CEO, Contracts Rx
They helped build the business architecture and they were just phenomenal at that — their process was crazy. They're just so in tune with what we're talking about, that they're able to stop conflicts from happening on an architectural level.
One of the biggest things about Mobindustry is there hasn't been rework. We haven't thrown something away and done something else over — we haven't had waste and that's highly unusual. There may be waste that I don't know about, but it's never come to me. There hasn't been a direction that we took and had to reverse on, everything has just been well done.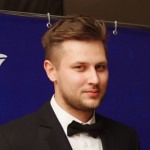 Vitaly Zhabchik
Product Manager at Amcon Soft
We worked on a Calendar application with Mobindustry. Mobindustry handled the client-side of the app, while my team worked on the server-side. The Mobindustry team synced with my team and delivered everything on time and on budget.
The Mobindustry team followed a strict technical task meticulously, and when they encountered any inconsistencies in a technical task, they met us halfway through and solved issues without any additional costs.
I was impressed with the communication culture at Mobindustry. Project managers control the whole development process and inform about any issues before they become problems. This transparent and timely communication allowed us to have a smooth and organized development process.