Discovery Phase Service for Software Development Projects
A discovery phase service for a software project is a research and planning process before the project begins, during which all stakeholders in the development process determine the main goals of the project, the scope of work, deadlines, and user experience expectations. As a result of this stage, you get all the documentation needed to launch the development process – Software Requirements Specification, development plan, detailed estimates, UI/UX concept, etc.
Why start your project with a Discovery Phase
Mobindustry's Discovery Phase Team
Interviews all stakeholders, extract requirements, and creates a technical specification for your project

Estimates the whole development process that includes risks and time for communication, and connects you with your team while managing every activity and reporting to you about the progress
Creates a visual and user experience concept for your product by applying best practices of UI/UX design in your particular niche
Picks the perfect set of technologies and builds a scalable and maintainable architecture that considers your project's future growth
Prepares marketing research, competitors analysis and SWOT
The deliverables of Discovery Phase service
What you get during a Discovery Phase
Get an example of Discovery Phase documentation
Wondering what exactly you'll get after a discovery phase service for software development? Contact us, and we'll send you a sample of a full Discovery phase documentation that contains everything a business needs to create software.
Choose your plan
Plan

Basic

Validate your business idea, get design concept and rough budget estimate for your project

3 weeks

tell me more

Optimal

Get basic Software Requirements Specification for your MVP and precise budget estimate

4 weeks

tell me more

Full

Get all the documentation for starting development immediately and save on the preparation stage

6 weeks

tell me more

Market and Competitors Research

SWOT Analysis

–

Project Mind Map

Software Requirements Specification

–

basic functionality

detailed functionality

Wireframes

Design Concept and Style Guides

6 main screens

6 main screens

Clickable Prototypes + Animation

–

–

Product Development Estimate + Roadmap

rough estimate

precise budget estimate

precise budget estimate and detailed project plan
Why choose Mobindustry for Discovery Phase of Software Development?
The workflow of Discovery Phase service
1. First contact
We sign an NDA and review the documents for your project if you already have any. At this stage, we also hold an initial interview with you and other stakeholders.
2. Defining business goals
As we learn more about your project, we define your main business goals and expectations for future software development and discovery phase service
3. Defining the target audience
We interview you, learn about your business and study the market to determine the main groups of your target audience
4. Analyzing competitors
We conduct a market and competitor analysis to find your direct and indirect competitors and brainstorm your unique positioning in the market
5. Identifying the feature set
We discover what functionality is required for your product to complete its goals and meet the standards of your specific market
6. Collect project requirements
We gather functional and non-functional requirements like preferred operating systems, supported services, and languages, etc.
7. Create wireframes
We show the core functionality and business logic of your future product through a UX concept that shows simplified screens and transitions between them
8. Create a design concept
We use your existing branding or create a one from scratch to create a unique feel and aesthetics for your future product
9. Document the final Software Requirements Specification
We gather all requirements, specifications, functionality, designs, and concepts into a single document that reflects all your business goals and expectations from your project
10. Timeline and estimate
We estimate each activity and create a roadmap with milestones by dividing the whole project into flexible sprints
Projects that strated Discovery Phase with us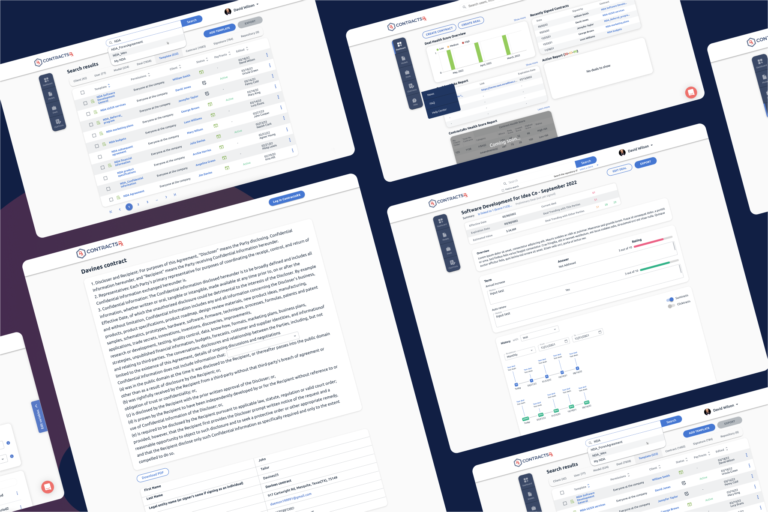 Contract Management System
A comprehensive tool for managing the process of contracting, assigning a risk value to each term, and scoring the overall health of each deal
View details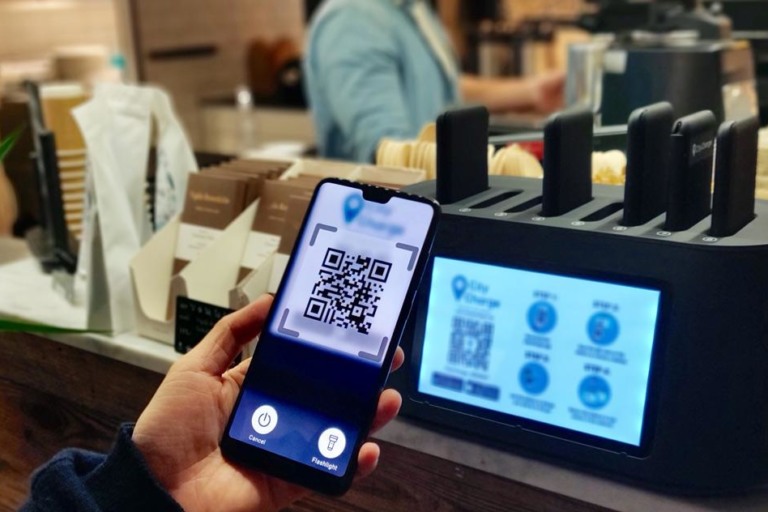 Power bank rental system
We analyzed our client's business needs and created technical specifications for both the iOS and Android applications. We developed wireframes and documentation and estimated the whole project.
View details
Our tech expertise for different domains
Save time and budget on development and get a ready solution that we'll customize according to your brand and business goals
We've gone on a long journey
to provide you with the best service
Team of
40+ highly skilled professionals
160+
Projects completed
Over the course of 12 years, we've successfully completed projects for businesses of all sizes
120+
Satisfied clients
We've worked with over 150 clients. 80% of them have recommended us to their partners
80%
Of clients return for the next project
We're proud that our clients trust us with their next projects.
3M+
Apps users
We maintain apps that support over 3 million users
88%
Increase
88% increase in active users of our client's apps in half a year
20%
Revenue growth
About 20% average revenue growth within one year
Our awards and recognition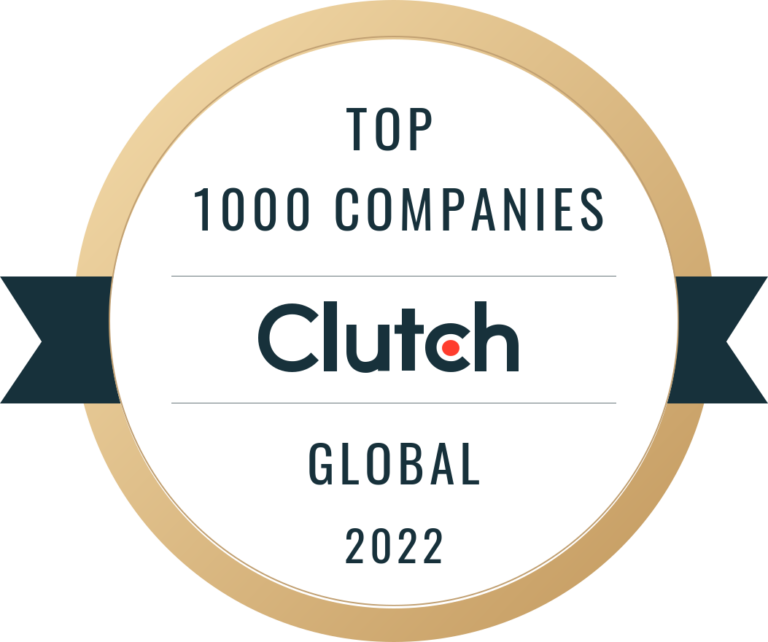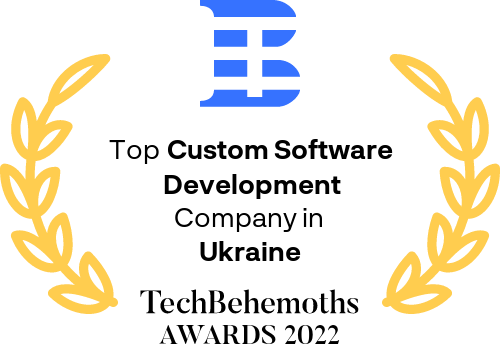 Testimonials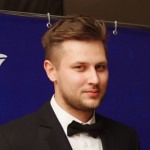 Vitaly Zhabchik
Product Manager at Amcon Soft
We worked on a Calendar application with Mobindustry. Mobindustry handled the client-side of the app, while my team worked on the server-side. The Mobindustry team synced with my team and delivered everything on time and on budget.
The Mobindustry team followed a strict technical task meticulously, and when they encountered any inconsistencies in a technical task, they met us halfway through and solved issues without any additional costs.
I was impressed with the communication culture at Mobindustry. Project managers control the whole development process and inform about any issues before they become problems. This transparent and timely communication allowed us to have a smooth and organized development process.
Ramon Rhymes
Founder & CEO, Contracts Rx
They helped build the business architecture and they were just phenomenal at that — their process was crazy. They're just so in tune with what we're talking about, that they're able to stop conflicts from happening on an architectural level.
One of the biggest things about Mobindustry is there hasn't been rework. We haven't thrown something away and done something else over — we haven't had waste and that's highly unusual. There may be waste that I don't know about, but it's never come to me. There hasn't been a direction that we took and had to reverse on, everything has just been well done.
Get an example of the Discovery Phase documentation for your digital project
Get our exclusive materials on software development for business
Frequently Asked Questions
1. Your product doesn't have a market. Thorough market and competitor research will show you the business perspectives so you can safely invest in development knowing there's demand for your product
2. Users don't find your product useful. The prototype created during a discovery phase can be tested with a focus group. Gather feedback from the representatives of your target audience and make sure your product is useful.
3. You significantly exceed both your budget and delivery deadline. Technical and business documentation leaves no room for uncertainty: each activity will be estimated with consideration for risks and any unexpected situations.
4. You choose the wrong company to work with. A software discovery phase service is a great way to know your vendor, see how they communicate, how strong their expertise is, and how responsibly they fulfill their duties
5. The technologies your developers choose are incompatible. A technical specification is reviewed by experienced developers who make sure the tech stack is harmonious and has potential for further enhancements and integrations.
6. Your project's architecture isn't scalable. A solution architect creates an architecture that can handle the future growth of your user base as well as any improvements, integrations, and new features.
7. It takes too much time and money to support and maintain your project because it uses the wrong technologies. During a project discovery phase, a product is planned from A to Z, and this allows developers to build an elegant solution from scratch, that's easy to maintain and support further
8. Communication problems lead to project failure. When any issues arise, all team members always have a technical specification that contains every single detail about your project, so you have a clear plan to lean onto.
The time a team needs for a discovery phase depends on the project and how well a client is prepared for the communication. For example, if they only have a vision for their future product, a business analyst will need more time for communication to extract and define the requirements. On average, a discovery phase takes from 1 week to 3 months depending on a scope and requirements.