8 Most Popular Mobile Payment Apps
Helping online customers feel comfortable parting with their money is key in any business. An online survey revealed that 50% of online shoppers would cancel their purchase at the checkout, if they could not use their preferred mobile payment services.
Helping online customers feel comfortable parting with their money is key in any business, and it turns out that how they part with it is just as important as what they get in return. An online survey revealed that 50% of online shoppers would cancel their purchase at the checkout, if they could not use their preferred mobile payment services. In addition, the ability to pay with phone becomes more and more important, which makes m-commerce solutions a must for any ecommerce companies.
While eWallets such as Paypal or Alipay still remain the preferred method for many online shoppers, more than half prefer some other form of payment. This means that you could potentially lose a significant number of your customers if you choose the wrong payment processor.
We will be looking at the top mobile payment apps for ecommerce businesses and evaluating them based on: payment options, ease of integration, platform support, merchant support, and overall costs.
Braintree
Braintree is one of the most progressive payment gateways on the m-commerce market. It is young, launched in 2010 and has become known for accepting a wide variety of payment types. This made them one of the most popular mobile payments applications.
They accept traditional payments via credit cards and debit cards, along with PayPal, Apple Pay, Android payment app Android pay, Venmo, and even Coinbase (bitcoin)! They support most major platforms such as Bigcommerce, Magento, Spree Commerce, WooCommerce, Shopify, and more.
Their rates are standard at 2.9% + $0.30 after $50,000.
Another advantage is that you do not need to sign an contract and you completely own your customer data.
Some attribute the success of Airbnb and Uber, which both still use their services, to their choices to use Braintree's flexible payment system.
Stripe
Stripe has become synonymous with "simplicity" in the payments world. They make things simple for developers, merchants and customers. By working closely with the developers who are implementing their solutions, they make it as easy as possible to perform one click-purchases, subscriptions and even make purchases directly from apps. Their new API allows purchases from Twitter feeds without exiting the Twitter. They easily integrate with third-party apps and are supported by all the big platforms.
Another advantage that Stripe has to offer is their recently launched Atlas. This service even makes starting a global business simply for entrepreneurs, offering consulting and support in various jurisdictions around the world. If you need help setting up your business for tax or payment purposes, this could be just the service you are looking for.
Their rates are standard at 2.9% + $0.30 after $1 million and there is no contract required. This and more has made them the gateway of choice for Fitbit, Task Rabbit and Lyft.
Authorize.Net
Authorize.Net is one of the oldest players in the ecommerce payment industry, going back to 1996. They enjoy a significant market share, primarily because they have been around for so long. They tend to be less progressive, locking customers into their service by not allowing them complete access to their customer lists. This means that if you choose to leave Authorize.net, you will need to contact customers to resubscribe to your services and recollect their payment information for simple checkouts.
They are also one of the few companies that still charges a setup fee and a monthly gateway fee. This is not mitigated through their rates which sit at 2.9 +$0.30 per transaction and a higher than standard $25 for chargebacks.
Their largest advantage that they offer today among other best pay apps is the ability to get very granular on security settings, if you feel that you need it.
PayPal
When people think of online payments, they often think of PayPal. They are considered almost a mandatory backup payment option on any site, but can also be used as the sole gateway as they accept credit and debit cards directly as well. Many people carry a balance on their PayPal wallet allowing them to make purchases without having to access their credit card information at all.
Their Express API integrates well with all the major platforms, but their standard implementation redirects to their site, so this gateway can easily be used on any platform.
They charge the standard 2.9% + $0.30 per transaction and a 3.9% + fixed fee for international transactions. They also don't require a contract and you can easily move your customer data at any time.
Even if you don't use a PayPal gateway, make sure that your gateway supports PayPal purchases.
Amazon Payments
Amazon is a behemoth in the online shopping market. They launched Amazon Payments in 2007 to provide the same checkout experience on other sites. This means that if your customer has an amazon account, their payment and shipping details will be populated on your site, bring them closer to a one click checkout, even if it is their first time on your site.
If your customers generally shop on Amazon, this feature could greatly increase conversions and reduce chargebacks.
They charge a standard 2.9% + $0.30 per transaction and don't require a contract.
Orbital Payment Gateway by Chase Paymentech

Chase is quite a big name in banking and brings this weight to the payment gateway space as well. They tend to move slow in terms of innovation and customer support.
Although they don't require a contract, there is a $9.95 monthly fee. On the plus side, they have the lowest rates at 1.65% + $0.25 per transaction.
If you plan to do a large number of transactions and don't require much hand holding, this option can save you a lot of money in the long run.
World Pay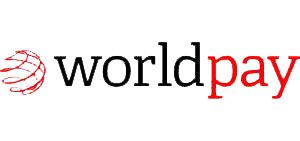 As another one of dinosaurs among other best payment apps in the online payment sector, WorldPay has over 150,000 clients in the U.S. alone. Like Orbital, they suffer from poor customer service, and offer low rates.
They also require long contracts, 3 years, and have one of the most complex fee structures in the industry.
If you love saving pennies and paying small fees, rather than higher percentages, this payment provider could offer the granularity that you crave. For most online businesses, the time spent trying to understand their contacts and schedules is better placed in marketing and promotion.
Apple Pay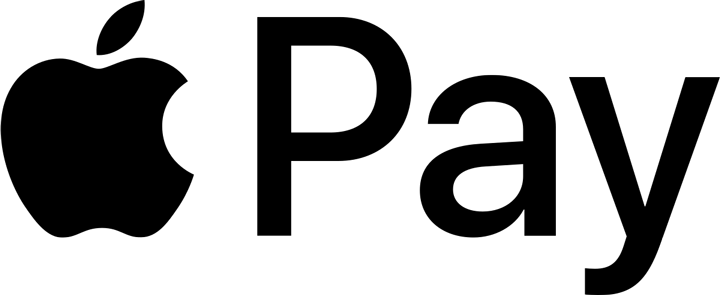 Apple Pay works very similar to other Apple products. If you customers are using iPhones, other Apple devices or the Safari browser, they can check out seamlessly with a single touch. These transactions are also some of the most secure, since purchases require fingerprint verification.
However, integration with other systems can be problematic. Another downside is that Apple Pay is not supported in as many countries as most other providers, and even where they are officially supported, that support may be limited. If your customers are located within the USA, and mostly use iOS, this can be an effective solution for you.
| Name | Payment options | Ease of integration | Platform support | Merchant support | Cost | Overall |
| --- | --- | --- | --- | --- | --- | --- |
| Braintree | A | B | B | A | B | A |
| Stripe | B | A | B | A | B | A |
| Authorize.net | C | B | B | B | B | B |
| PayPal | B | B | A | B | C | B |
| Amazon Payments | B | B | B | A | B | B+ |
| Orbital | C | B | C | C | A | B- |
| World Pay | C | C | B | C | B | C+ |
| Apple Pay | C | B | C | A | B | B- |
Conclusion
This is not an exhaustive list of best m-commerce payment apps, but it can provide you with the information need to choose which companies to research deeper into. In the end, choosing a payment gateway for your business will depend on a lot more factors.
Knowing what your customer base is looking for, will be key to choosing a mobile payment system that is right for them and for you your business. We hope that our mobile payment apps comparison will make your choice easier.
Whether you decide to go for the simplicity of Stripe, the versatility of Braintree or the familiarity of Amazon, your decision will be reflected in your conversion rates, and your bottom line. Make sure that you do your due diligence before committing to a solution of choosing the best mobile payment system for your app.
Ecommerce development services
Are you planning to expand your business online? We will translate your ideas into intelligent and powerful ecommerce solutions.
Rate the article!
🌕 Cool!
🌖 Good
🌗 So-so
🌘 Meh
🌑 …