Building a Scooter Sharing App Like Lime
Electric scooters are a fast and fun way to get around. However, not all scooter fans want to deal with everything that ownership entails, which gives scooter sharing services the perfect target audience. Learn about the benefits and challenges of scooter sharing and find out how to create your own scooter share app.
What is scooter sharing?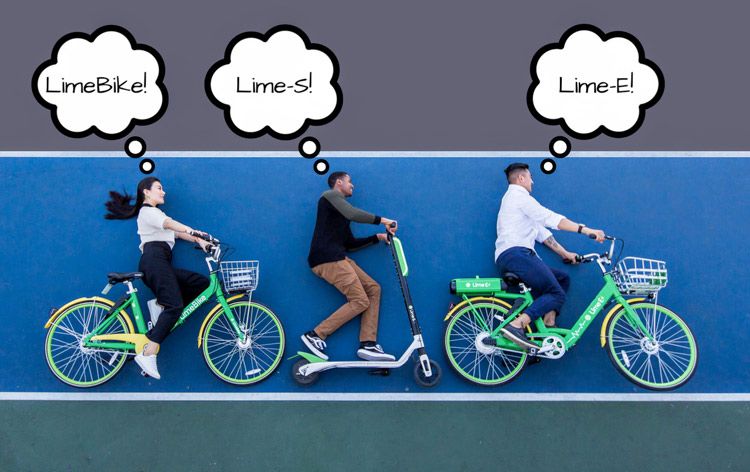 Scooter sharing is yet another form of shared mobility that has gotten more recognition over the last couple of years. These services provide short-term rentals of electric Vespa-like scooters and electric kick scooters (also called stand-up scooters). Although scooter sharing app development is similar to carsharing and bike sharing, it costs less and is great for shorter trips.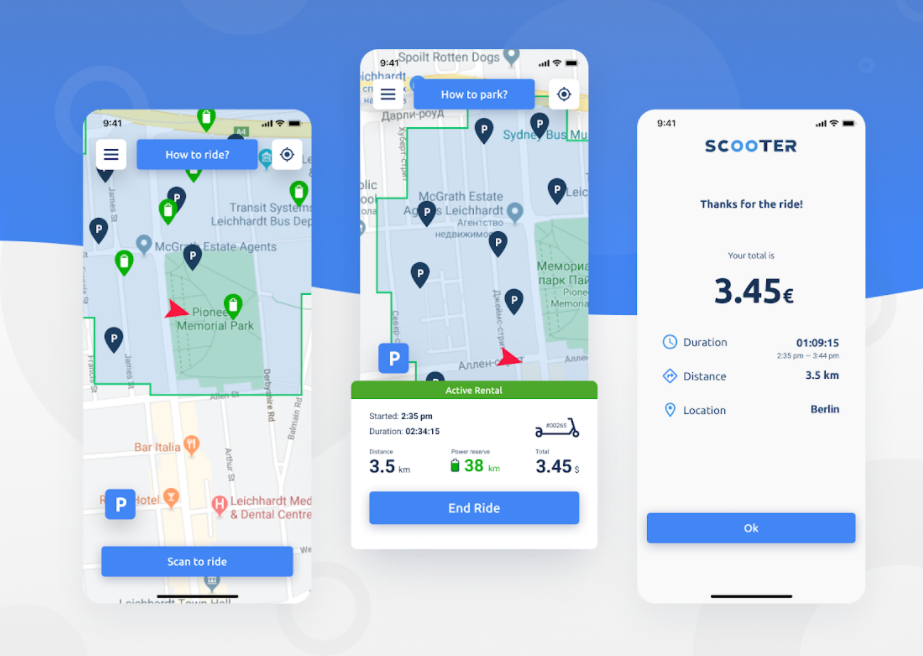 Just like other models of shared mobility, scooter and bike sharing is aimed at solving a number of immediate concerns:
Fuel economy
Reducing CO2 emissions
Easing urban congestion
Solving parking problems
Scooter sharing is also a convenient solution to the first mile / last mile problem. The first mile refers to the distance between the transportation hub where a trip begins – a bus stop or railway station – and a commuter's starting point. The last mile is the distance between the transportation hub where the trip ends and the passenger's final destination. So commuters can choose more affordable means of transportation instead of spending hundreds of dollars on taxis each month.
Scooter sharing is a convenient solution to the first mile / last mile problem.
Shared micromobility fleets are typically composed of electric kick scooters. What was once thought to be a mere toy for kids has become a practical mode of transport for everyday commuting. E-scooters are powered by rechargeable batteries and equipped with LCD displays. Users can control the speed, gear, and battery life.
E-scooter app development services
Do you want to build your own scooter sharing app? We will transform your ideas into a full-fledged mobile product.
E-scooter sharing market insights
The scooter sharing market includes electric Vespa-style scooters and kick scooters. Electric Vespa-like scooters have been dominating in Europe for the past five years, while electric kick scooter sharing has been a fast-growing trend in the US. However, now the tables have turned, as traditional scooter sharing programs are slowly expanding around the US. Likewise, more and more kick scooter companies are launching sharing services in Europe.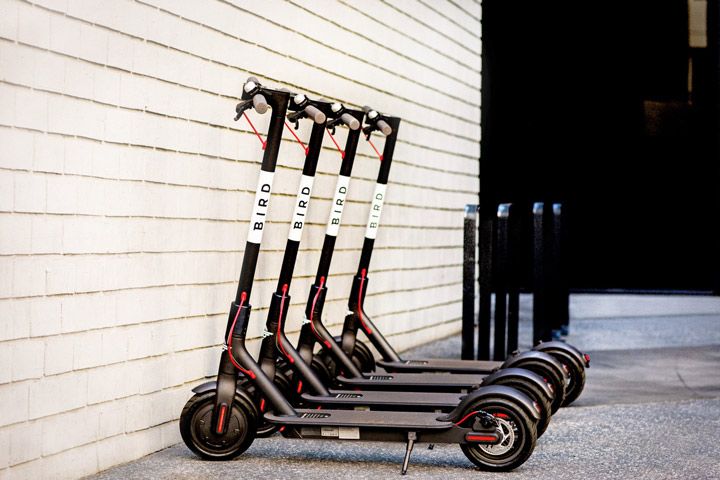 Kick scooter sharing. App-based, dockless e-scooters created a transportation revolution by offering on-demand mobility and low prices. The trend began with three California-based startups in 2017–2018 and has exploded at the global level. The pioneers in this field were Lime, Bird, and Spin. It's safe to say that these electric scooter rental companies are owning the shared e-scooter market today. Bird and Lime have raised a combined $1.48 billion in funding as of April 2019. Bird scooter app is valued at $2 billion even though the company is less than a year old. Spin is reportedly raising $125 million in blockchain-based funding.
Other e-scooter sharing companies include Skip, Goat, Wind Mobility, VOI, and Scoot. Just like their larger contenders, they provide on-demand dockless electric scooters in cities and on campuses. Uber has also joined the game by acquiring e-scooter sharing service Jump.
Scooter sharing trend began with three California-based startups and has exploded at the global level.
There are more than 100,000 kick scooters in the US and Europe. Lime and Bird are operating in over 90 cities in the US and are present in 22 European cities including Paris, Berlin, London, and Madrid.
The standard rental charges in the US are $1 for unlocking and 15 cents per minute. The cost of a 2-mile trip could be in the range of $2.50 to $3.50, which is almost double that of bike sharing.
Traditional scooter sharing. Sharing of Vespa-style scooters has been around since 2012, but it's only in the last two years that a wave of new sharing services has emerged. There are now over 8,000 smart shared scooters on the streets globally. Over 40% of them can be found on the roads of Berlin and Paris.
Leading traditional scooter sharing operators in Europe include ECooltra, Muving, Coup, CityScoot, Yugo, Emmy, and VOI.
Vespa-like scooter sharing companies use simple apps to show riders the closest scooters and the trip cost.
Although Vespa-like scooters aren't as popular in the US as in Europe, some electric scooter rental companies are successfully operating across the States. Scoot works in San Francisco and Scoobi rents out electric scooters in Pittsburgh. The newest player to join the US market is Muving, a Spain-based electric scooter sharing provider.
Vespa-like scooter sharing companies use simple apps to show riders where the closest scooters are and how much a trip will cost. They also provide helmets. Rental charges usually vary from 25 to 30 cents to unlock the vehicle and 15 to 20 cents per minute afterwards.
According to Berg Insight forecast, scooter sharing fleets will offer 2.6 million traditional and kick scooters globally by the end of 2023.
Scootersharing app development services
Do you want to build your own scooter sharing app? We will transform your ideas into a full-fledged mobile product.
Possible challenges
If you're planning to start your own scooter sharing company, you might face the following challenges:
Getting permission from cities
Funding
Commuters' negligence
Lack of infrastructure
Seasonal business
Getting permission from cities
The rise of scooter sharing is often compared to the rise of ride-hailing, though there are a couple of significant differences between these services. For instance, to operate a scooter sharing service, providers need to receive direct permission from local authorities. Cities decide which companies will be allowed to operate and how many scooters each may manage. This was a problem Lime and Bird came across when they launched their services in San Francisco without seeking permission from authorities. In June 2018, all kick scooter sharing companies were banned in San Francisco and had to cease all operations.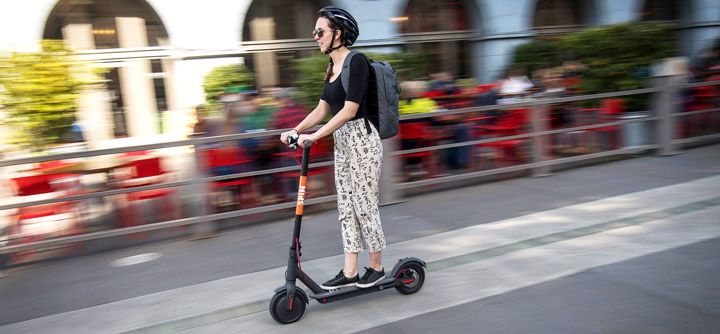 Funding
Scooter sharing companies currently operate thanks to venture capital. If investors lose interest in scooter startups, the latter are likely to go out of business. This doesn't apply to larger players in the scooter sharing market such as Bird, Lime, Jump (an Uber subsidiary), and Lyft. They can afford to lose money and still stay afloat. However, smaller companies like Spin, Skip, and Scoot won't have a chance.
Another possible scenario would be the merging of scooter sharing companies. The bigger ones might swallow the smaller ones to avoid direct competition. Reportedly, Uber is planning to purchase either Bird or Lime, or perhaps even both.
Commuters' negligence
A sudden influx of free-floating kick scooters on city streets has resulted in hundreds of complaints from communities. Cases involve reckless driving and parking as well as safety violations (such as driving without a helmet). Some e-scooters have been stolen or vandalized.
A lack of basic scooter education among riders can taint a company's public image and may result in a negative reaction from cities. Therefore, teaching users of a app for scooters how to ride and park is a major concern.
Scooter companies themselves are looking for ways to incentivize good parking behavior and detect bad parking. Bird and Lime require a user to take a picture of the scooter through the app at the end of the ride to ensure it's parked correctly. These companies are also planning to develop software that will detect if scooters are parked improperly, don't make it to the curb, or are left lying by the road. In addition, Lime has said it will impose penalties on those who ride on the sidewalk.
Lack of infrastructure
Another obstacle to the development of the e-scooter sharing market is poor electrification. Very few cities, even in Europe, have adequate infrastructure for charging e-vehicles. To develop a fully electric two-wheeled fleet for the sharing market, cities will need to establish a sufficient number of charging stations. And to get kick scooters off of sidewalks, local authorities need to give them separate paths.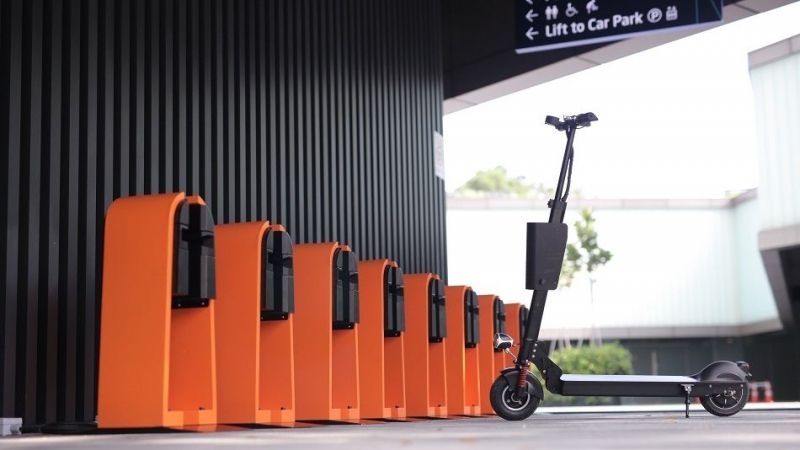 Seasonal business
Scooter sharing is a seasonal business in many cities, with the busy period falling in the warmer months. In winter and during the off-season, there will be a decline in demand. However, some companies still operate during the winter except when the streets are covered in snow.
In any case, when it gets colder, many people still may prefer micro mobility to walking. Besides, thanks to the free-floating concept, e-scooters can bring riders closer to their destination than a car, as they're easier to park.
Benefits of starting a scooter sharing business
Low cost of development
E-scooter fleets are easy to maintain
Low cost of development. Starting a scooter sharing company might be a less risky business endeavor for a startup than a carsharing project as scooters are less costly to obtain, making the upfront cost more affordable.
E-scooter fleets are easy to maintain. The costs of running a scooter sharing company make this business approachable. Maintenance and parts are affordable and depreciation is low, making owning a fleet of scooters manageable. In addition, scooter sharing operators charge riders the same way as carsharing companies, meaning they receive steady revenue.
One more important startup cost to keep in mind is the team and technology behind the scooter sharing service. If the team is knowledgeable and the technology is easy to install, a scooter sharing project becomes more viable.
Scootersharing app development services
Do you want to build your own scooter sharing app? We will transform your ideas into a full-fledged mobile product.
Top 7 best e-scooter sharing apps
These are top 7 best applications for scooter sharing:
Bird
Lime
Spin
Skip
Goat
Wind Mobility
Scoot

Ofo

Tier

Bolt
Lime and Bird are by far the most popular scooter services, so let's take a closer look at them.
Lime vs Bird
Lime vs Bird
Lime
Bird
Available in
75 cities
80 cities
Prices
$1 at the start/ $0.15 per minute
$1 at the start/ $0.20 per minute
Payment process
Charges from the deposit on the app wallet
Charges from the credit card
Lime and Bird appeared almost simultaneously in 2017 and gained popularity in the majority of big US cities. Currently, the Lime scooter app is present in 75 US cities, a little fewer than Bird which provides service in 80 cities. Both companies have rather similar scooters, so the experience is the same, however, the prices and the way users pay for the scooter rental are different.
Both companies charge $1 at the start of a ride and then have a certain rate per minute: $.20 for Bird and $.15 for Lime. The difference is in the payment process itself: when you ride Bird, it charges money from your credit card. However, with Lime, you need to have a deposit on your Lime wallet, and the system will get money from there. That's why though Lime is a bit cheaper, you need to pay money in advance, and that may not be convenient if you use scooter sharing rarely.
How to build a scooter sharing app
Here are the basic features you should include when you create a rideshare scooter application:
Onboarding
Google Maps integration
Real-time GPS tracking
QR code / ID scanner integration
ID verification
Smart lock
In-app payments
Ride stats
Booking
Social media integration
Push notifications
Onboarding
Make the sign-up process as simple as possible so users can start riding right away. Make the sign-up process as simple as possible so users can start riding right away. Add an interactive tutorial on how to use your app, including tips for safely using a scooter.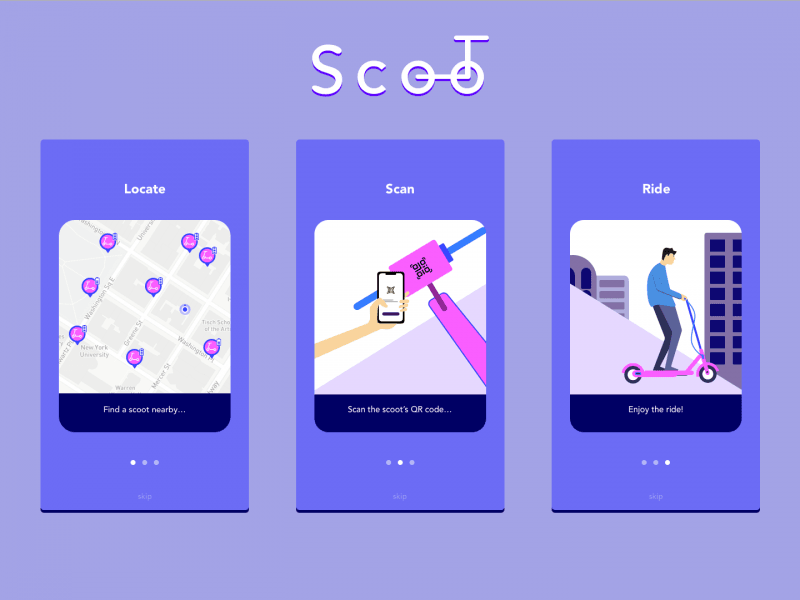 Google Maps integration
This feature allows users to find an e-scooter that's close by. Android developers usually integrate the Google Maps API. To display nearby scooters on iOS devices, e-scooter app developers can use the MapKit framework.
Real-time GPS tracking
Add this feature so riders can track their route and get directions. Google's Location APIs enable GPS functionality for Android apps. iOS developers generally prefer working with the CoreLocation framework.
QR code scanner
To lock and unlock e-scooters, apps like Lime and Bird use built-in scanners to read QR codes on a scooter's handlebars. This feature can be implemented with Android and iOS scanner SDKs.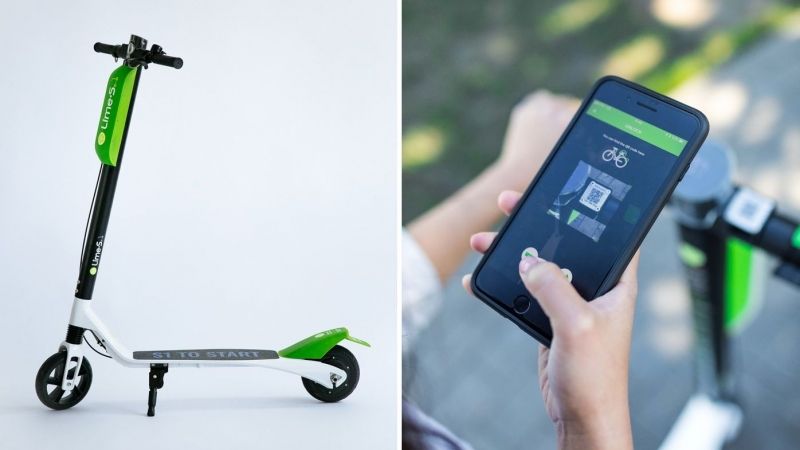 ID verification
Another use for an in-app scanner is ID or driver's license verification. In the US, kick e-scooter drivers need to prove they're over 18 years old or have a driver's license. This requirement is a must for traditional scooter riders all around the globe.
Smart lock
Your users can forgo QR code scanning with a smart lock feature. This Internet of Things technology enables keyless locking/unlocking of a scooter. A smart scooter will automatically unlock as soon as the user approaches it and lock when they leave. To make this feature work, you need to equip your scooter fleet with a smart system-on-a-chip (SoC).
In-app payments
Integrate a payment gateway into your application to accept cashless payments from your customers. You can choose between Stripe, PayPal, and Braintree. Stripe offers its own Android libraries and card input widget. For iOS, you can use the Stripe SDK.
Ride stats
Allow scooter users to track their ride stats and history.
Booking
Let your users not only ride anytime, but also plan trips in advance by enabling a booking feature in your application.
Social media integration
Users might like to share their ride experiences with friends on social media.
Push notifications
Tell about discounts, special events, and suggested routes with the help of push notifications. For iOS devices, this feature is provided through the Apple Push Notification Service. Android apps can rely on Google Cloud Messaging.
Up-to-date telematics system
New technologies in the form of cloud computing, telematics systems, and smartphones are key enablers of electric scooter app development.
Cloud computing provides networks, software, storage, databases, servers, and analytics over the internet. A telematics system consists of an onboard computer and a telematics device for capturing trip data, enabling fleet management, and granting access to vehicles through a smartphone app.
Software platforms allow scooter sharing system operators to manage their fleets, bookings, and payments as well as supervise all activities with dashboards and data analytics.
So if you are creating an app for electric scooter rental, make sure to include the cost of developing a dashboard and a backend system as well. The later will support all the operations within your app. You can choose a ready-to-use solution provided by leading micromobility technology vendors (SharingOS, Conneqtech, INVERS, Smoove), or you can develop a custom backend from scratch.
Get an example of the Discovery Phase documentation for your digital project
Get our exclusive materials on software development for business
How to monetize your scooter sharing app
When you invest in scooter-sharing app development, it is natural to expect a certain amount of revenue from it. Here are some ways to monetize your e-scooter sharing app:
Sell ads
Show targeted advertising in your app. For instance, you can promote local restaurants, shops, and hotels.
Sell memberships
Introduce membership benefits by offering your users weekly, monthly, or annual passes.
Provide discounts
Increase user loyalty by distributing promo codes and coupons.
How much does it cost to build an electric scooter-sharing app?
E-scooter app development cost depends on the app's features and the hourly rate of your development team. Below is the approximate cost of developing a scooter sharing app.
| | |
| --- | --- |
| Feature | Estimate in days |
| Google Maps integration | 1-2 |
| Real-time GPS tracking | 2-4 |
| Payment gateway integration | 2-3 |
| QR code integration | 1-2 |
| Smart lock | 2-4 |
| Social media integration | 1-2 |
| Push notifications | 2-4 |
| Booking | 2-4 |
| Ride stats | 2-4 |
| Onboarding | 2-4 |
| ID verification | 2-3 |
Be sure to also account for UI/UX expenses in your budget. It doesn't have to be something fancy, but a fresh and user-friendly interface will attract more users. Also, note that the app development process usually comprises business analysis, quality assurance, and project management.
Summary
The electric scooter sharing market has great potential for development given the relatively low startup costs and growing interest in lighter and faster forms of transportation. You can join the trend and create an e-scooter app like Bird or Lime. Equipping your app with up-to-date features will attract more users and generate more revenue for your company. Now that you understand how to develop a scooter rental app, you just need to look for the right people to implement your project. Our team specializes in mobile app development and is ready to transform your idea into a viable product.
Scootersharing app development services
Do you want to build your own scooter sharing app? We will transform your ideas into a full-fledged mobile product.
Frequently Asked Questions
Scooter sharing is yet another form of shared mobility that has gotten more recognition over the last couple of years. These services provide short-term rentals of electric Vespa-like scooters and electric kick scooters (also called stand-up scooters).
The biggest factor that influences a project's cost is the hourly rate of developers, and that often depends on their location. For example, an application that costs $40,000 to build in the US will cost around $9,000 if developed by engineers in Ukraine.
Rate the article!
🌕 Cool!
🌖 Good
🌗 So-so
🌘 Meh
🌑 …