How to Hire a Perfect Business Analyst for Your Project: Roles and Responsibilities
In the world where building a product that misses the market is quite costly, the demand for business analysis is growing exponentially. Learn how to hire your perfect BA and increase the chance of success for your software development project.
What is a business analyst?
A business analyst or BA is an IT professional who combines technical and business skills in order to translate business goals into concrete software requirements for a future project. They reduce the guessing game in building digital products by gathering and analyzing the hard data from their research.
A business analyst works as a bridge between the stakeholders and the technical team. The main deliverable of the BA's work is technical documentation, which helps to keep the whole team on the same page.
A BA works during the discovery phase of a software development project — they extract requirements, conduct studies, and research the market to create a blueprint of the future product.
Let's talk more about the benefits of hiring a business analyst for your mobile or web development team.
Why hire a business analyst
According to McKinsey, 45% of all software development projects fail to be delivered on time and on budget. Other researchers like the Standish Group claim that 66% of technology projects fail. The reasons are:
Lack of proper requirements
Lack of planning
Communication failure
Broken deadlines
Going over budget
Incompatible technical solutions, wrong architecture
A business analyst is a person who will minimize most of these risks, as their main goal is to make sure the product doesn't miss the market and has concrete requirements that are clear to each team member and stakeholder.
The times when you could build a successful startup in your dad's garage without any team and proper planning are long gone. Nor businesses, nor investors can't afford buildind something without a blueprint, so a BA specialist is one of the most important people on the project. They make sure you get what you expect, and don't waste time and money on a chaotic project that lacks structure and planning.

Leyla Guseynova, BA at Mobindustry
A detailed requirements document also allows project managers and developers to accurately estimate the project's timeline and cost, so this gives business owners an opportunity to plan their budget and expectations.
A BA also manages stakeholder expectations: a requirements document doesn't simply list the needed features and functionality, but it describes them in detail and shows how exactly each feature will be implemented. Through the wireframes, a BA also shows how those features will connect in the app, and helps with the product's UX strategy development.
So, a BA is a professional who will make sure your product is relevant on the market, that it works and looks exactly how you expected, that each of its features fulfills its goals, and that each member of your team knows how to implement the functionality according to the requirements and the plan.
Types of business analysts
There are several types of business analysts, that have slightly different areas of expertise. Let's discuss them so you can decide which specialist is perfect for your particular needs.
Pure business analyst
A pure BA is a professional with a business or economics background. Usually, they are unrelated to the IT industry, however, they can offer a helicopter view over your company and help you set up effective business processes. They are experts at competitor analysis, target audience analysis, and market research, so their main goal is to make sure your business flies in the chosen market.
IT business analyst
An IT business analyst is a professional who knows how to turn the business processes developed by a pure BA, into concrete technical requirements and solutions. They have experience in IT and know the best practices and standards in the software market. An IT business analyst will make sure your product is in line with the latest tech standards, including business logic and user experience.
IT BAs usually have technical writing or software engineering backgrounds.
System analyst
A system analyst breaks down the requirements into functional and non-functional ones and focuses on describing the functional requirements. Such professionals should have a good understanding of API, XML, JSON, and ESB system integrations.
System analysts are also called middleware analysts, and they're especially useful on projects that suggest lots of third-party integrations.
Usually, system analysts are educated in fields like System analysis, Software engineering, Software systems, applications, etc.
There are also some other niche business analyst types like requirements engineers, data analysts, proxy product owners, or pre-sales analysts, but in this article, I'll focus more on IT BAs.
Our BA specialists at Mobindustry combine pure and IT business analyst expertise: they are able to provide consultations for your project, and also translate your goals into technical requirements.
Attributes of a great business analyst
What makes a good BA? Let's find out the most important qualities for the business analyst job.
Previous experience — the more experience your BA has on different projects, the more ideas and suggestions they may have for your project as well.
Resourcefulness — software development isn't an easy process, and difficulties along the way are inevitable. A great BA is able to find a way around any hurdles, and suggest alternative solutions that will work best in your particular circumstances.
Analytical mindset — analysis of competitors, market, target audience, and also the technical solutions is what a business analyst should be good at. An analytical mindset is crucial to analyze the incoming data correctly and make informed decisions about the future product.
Great communication skills — a BA works as a link between the stakeholders, business owners, developers, quality assurance specialists, project managers, and other team members. They should be able to communicate clearly with both technical and business professionals and find a balance between business needs and technical capabilities. A business analyst should be able to work with all departments, from development to marketing and sales.
Clear vision — a BA specialist holds lots of information in their head at all times, and it's important that their vision stays clear, so they can communicate their ideas clearly and effectively prioritize the tasks.
Project management skills — although business analysts shouldn't be project managers, they still need to possess project management skills to some extent. This means that they should know the importance of timing, and be able to grasp opportunities when they arise.
Multidisciplinary experience — having experience in different fields makes a BAt more creative and flexible when it comes to problem-solving. Search for a business analyst with knowledge in different industries, so they are more versatile in terms of tools and techniques.
Full-time, part-time, or freelance business analyst
Now it's time to determine the format of collaboration with a BA specialist. You have several options.
Hire a full-time or part-time analyst in-house
Hire a freelancer
Partner with an outsourcing company
Hiring an in-house specialist is a great way to always have a professional nearby for your ongoing business needs. It's perfect if you are a SaaS company, for example, that constantly needs to update and develop your product. You'll need to take care of the hiring process, as well as all the taxes, bonuses, and other expenses. Your recruiters for business analysts should have enough experience to be able to assess the skills of your candidates.
Hiring a freelancer is perfect for short-time and small projects. You'll save money on the hiring process, but you'll need to sift through thousands of candidates and make sure they'll work well with the rest of your team. If you don't have in-house developers, and you also plan to hire freelancers, managing such a team can be extremely challenging.
Partnering with an outsourcer brings the good from both worlds — on the one hand, you don't have to worry about hiring, paying a steady salary even if you don't have a project at the moment, paying taxes, and taking care of equipment, workspace and so on.
On the other hand, you get an experienced professional that works on different projects from various industries within their software development company, and they are available as much as you need them to be.
Where to find a good business analyst
Your search strategy will depend on what type of collaboration with a BA you choose. For example, if you're looking for an in-house business analyst, you need to involve your HR department and file a job as usual.
If you're looking for a freelance analyst, the best place is of course the freelance platforms like:
Upwork
Toptal
Fiverr
TaskRabbit
Guru
There you'll be protected by the platform, and your search will be easier due to reviews. However, freelance platforms charge pretty hefty fees that can reach up to 30% of what you pay your freelancer. You can contact freelance BA specialists directly, for example through LinkedIn, but you'll have less protection from low-quality work and broken deadlines.
Partnering with a software development company will free you of any hiring hassle and fees while also providing an extra level of security and reliability through a contract.
But how do you find a reliable vendor? Here are a few ways:
Ask for a recommendation from your partners and acquaintances
Check the websites like Goodfirms and Clutch.co for honest, proven reviews
Review your candidates' portfolios with similar projects
Check the vendor's blog for expert articles on business analysis
Communicate with the shortlisted candidates, and have an IT consultation to see how they offer solutions for your business needs
Interview BAs individually
After you shortlist several vendors, you can start negotiating the price and communicating about your project to see how well your candidates respond to your particular needs.
Cost of hiring a business analyst
Again, the cost of hiring a business analyst will depend on your hiring strategy. Hiring an in-house specialist in the US will cost you around $25,000 – $157,000 yearly, as the average salary of a BA is around $77,000 per year. Add taxes, HR activity, workspace maintenance, and other expenses to this, and you'll get your budget. If you don't have a constant demand for a business analyst, hiring in-house isn't beneficial.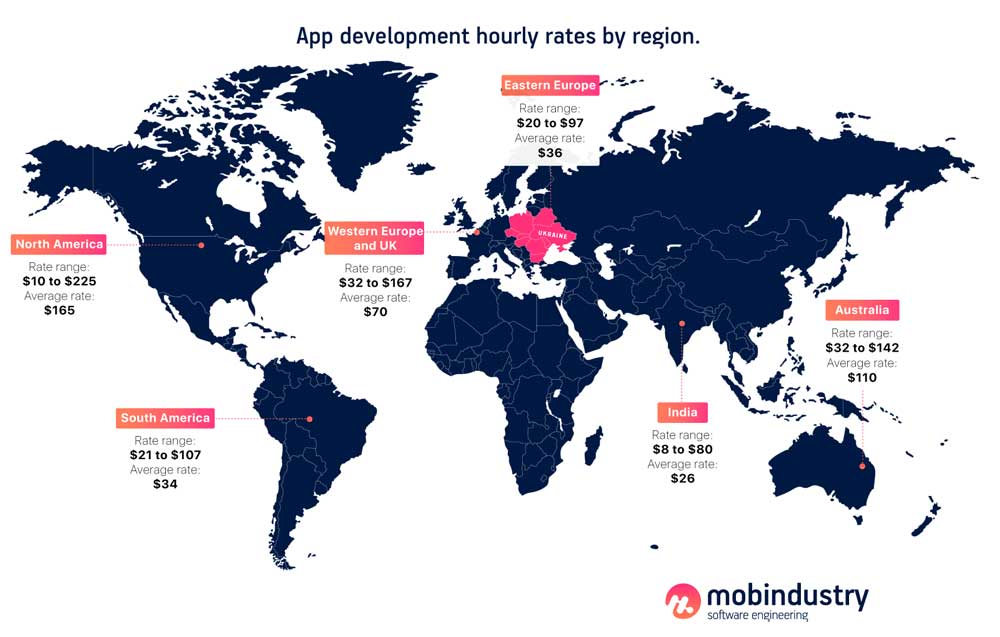 When hiring a freelance BA, be ready to pay around 20% more because of the platform fees.
Partnering with a software development company will open you a range of cost options, as the hourly rates of BAs depend highly on their location. For example, a BA in the US typically charges around $50 – $130 per hour. If you hire business analysts with the same skillset and experience in Ukraine, you'll pay around $30 per hour.
How to write a job description for a business analyst
Whether you plan to start a recruiting process for an in-house business analyst, or you're looking for a vendor, it's great to have a list of requirements and expectations from your BA candidates. A job description for a business analyst should include:
Preferred years of experience
A detailed list of business analyst responsibilities
Required and preferred skills
Also, don't forget to include information about your company or project so that a candidate can also see if they're a good match for you.
Your first step is to decide whether you'd like to hire a junior, middle, or senior business analyst. Hire a junior BA only if you have someone to mentor them in your existing team.
Next, decide on the preferred type of business analyst for hire and figure out the salary range your company is willing to spend.
Tips to find a good business analyst for your project
Pay attention to the industry experience — make sure the candidate has experience in business in both your industry and other industries as well. This will make them more versatile when finding solutions for your project.
Communication is key — you should be on the same page with your BA, as mutual understanding is extremely important. Check their English skills as well, so there are no language barriers between you.
Test your candidates — give your candidates imaginary situations and see what decisions they'll make. If you have no experience in hiring business analysts, we at Mobindustry usually encourage our clients to interview our specialists with a trusted third-party expert.
Final thoughts
A business analyst is a specialist that no modern software development project can be successful without. A BA is a person who plans the development and allows you to make sure that each feature you create corresponds to your business goals and needs.
In this article, you learned how to find a perfect business analyst for you. At Mobndustry we also offer the services of business analysis, from the initial IT consultation to creating a fully-fledged technical specification with wireframes, and technical and non-functional requirements for your project. Don't hesitate to contact us for business analysis and software development services.
Rate the article!
🌕 Cool!
🌖 Good
🌗 So-so
🌘 Meh
🌑 …