How We Created a Retail App for a Large Ecommerce Leader
How to create an effective mobile strategy? We learned this from our experience, and you can now learn from ours! In just half a year Mobindustry managed to bring a mobile retail platform 88% increase in active users, 41% increased retention rate and 60% bigger average check. Read how we created an ecommerce app for a retail leader and what lessons we have to share.
Our client: Allo
Allo is one of the top 3 Ukrainian electronics vendors that has a successful online shopping platform with around 400,000 daily visits and over 250 physical stores in 130 cities all across Ukraine. Allo sells everything from smartphones and headphones to electric bikes and motorcycles. Customers can order products with delivery to home or to the nearest physical shop.
The big decision
Competition was the key driver for creating the Allo mobile app.
While Allo was #1 in Ukraine by number of physical shops, its online presence wasn't as significant as its competitors'. The company's main competitor already had a mobile app, and Allo felt that it needed to take action.
As a part of its global strategy, the company set a goal to create an omnichannel system. As they already had a product that covered all basic needs of the company, the mobile app was to become another sales and marketing channel for Allo's products.
Allo created a technical specification for the future app, and then started to look for developers.
Why did Allo choose us?
As Allo already had an online platform, their web department was responsible for finding mobile developers who could create a mobile app. They were looking for a responsible development partner that would сombine strong technology stack with relevant niche expertise and experience for a reasonable cost.
The first obvious option was to hire in-house mobile developers, but there were four obstacles:
It would take too long to create a solid team that has experience in a specific platform development. Moreover, to cover not only technical, but also business needs, this team would also need business analysts, quality assurance engineers, project managers and UI/UX designers.
Allo's IT department has never worked with mobile platforms before, so it needed external experts to help the company with a new online presence channel.
It was hard to find and recruit developers on their own, as human resource market competition among companies is very high.
Management would have to take on additional costs and efforts along with risks and overheads.
This is why Allo decided to hire an outsourcing development team that already had streamlined processes.
Allo shortlisted Mobindustry and a few other development companies.
One of our partners for whom we had already built an app specifically recommended Mobindustry to Allo. They recommended us as professionals that can offer unique services according to the expectations, to make the app grow faster.
When Allo contacted us, we presented our communication and reporting system, showed a few references, and convinced them to hire us for their mobile project.
First stage
Allo decided that we should work according to an internally developed technical specification, which was based solely on existing online platform functionality. The mobile application was to duplicate the following features of the website:
Browsing through the catalog
Product search
Sorting by filters
Product comparison
Placing the order
Reviews
Search for nearby shops
Order delivery
Basic analytics
Homepage with special offers
Mobindustry estimated the whole project and started developing this big application.
After one year of development, we launched the application to the app markets and started to track its performance from a technical and marketing perspective.
Allo set KPIs for six months on these parameters:
App installs
Amount of generated revenue
User retention rate
We monitored the app for three months with the help of a customized analytics and realized, and this was enough time to see that the results weren't going to improve on their own. While Allo clients started to make purchases through the app, we realized that this dynamics wasn't enough to meet these KPIs in half a year.
Our team, along with specialists from Allo, started to investigate the situation and think about possible solutions.
What went wrong?
When we analyzed the application and the website, we found two main reasons why people wouldn't download the app or would uninstall it a few days after downloading it.
1. The mobile app didn't evolve along with the website.
Allo had a ready specification that was based solely on a website: all the features were just duplicating the website functionality. But while the website continued evolving, the specification remained unchanged.
It took one year of hard work on the part of our team to create applications for Android and iOS, and our client discovered that the differences between the app and the website had become huge during this time. For example, checkout system evolved, offering more payment methods and delivery options.
2. The app lacked mobile-specific features.
Keeping up with the existing website didn't help to achieve goals on revenue growth from a mobile channel. We realized that the situation wouldn't change if the app remained similar to the website. It didn't give customers a strong reason to download the app, as they could get the same service via the website.
This was a turning point when we took the initiative and called a meeting with key stakeholders of Allo.
Taking action
Our CEO championed the idea of implementing mobile-specific features. They would add value to the app and be available only for mobile app users. Our hypothesis was that these features would increase user engagement and loyalty and increase revenue via the mobile app as a result.
The features we suggested included:
Targeted push notifications for immediate and personalized outreach to customers, retaining them and informing them about discounts and promo campaigns.
Deep links for directing users right to the product that is advertised through push notifications. This was meant to increase conversions.
Gamification for marketing and increasing customer loyalty. Gamification opens new possibilities for loyalty programs and mobile-specific discounts.
Parcel tracking that would allow customers to see the exact date of delivery to the place they chose
Our business analysis department segmented mobile users, something we hadn't done before, as all mobile users were in one category.
Android users were more numerous than iOS users, but their average check size was smaller. iOS users converted more often and made more purchases via the mobile app
When we analyzed the data, we discovered that there were several user roles. Knowing this helped us to shape the business approach of the app. The user roles were:
Users who use the app only to make a purchasing decision but not to make a purchase
Users who come to choose, purchase, and track delivery
The difference between Android and iOS users was also significant, both by their number, conversions and revenue.
For example, Android users were more numerous than iOS users, but their average check size was smaller. They used the app to monitor discounts and new products, compare prices and search for physical shops.
iOS users converted more often and made more purchases via the mobile app. In comparison, Android users would more often use the app to choose a product and then purchase it from the web platform.
We persuaded our client that all these features and the focus on specific user groups would help with meeting the expectations that Allo's management team had at the very beginning. The stakes were extremely high: we cared about this project and didn't want to lose our client's trust.
To meet these KPIs, we had to prioritize new features we wanted to implement immediately. We chose these features for our first release:
Push notifications
Deep linking
Instant mobile payments
Special offers
Push notifications were our most successful implementation: they immediately improved the retention rate and number of conversions
We chose these features because they were relatively quick and inexpensive to implement and they influenced the quality of customer service and the user experience directly.
Push notifications were our most successful implementation: they immediately improved the retention rate and number of conversions.
To promote the app among clients and return those who had uninstalled the app previously, we implemented app-specific discounts. The results were tremendous.
Here you can compare how the numbers changed in just one and a half years:
Here are the numbers we represented in a chart above:
 

Android

iOS

Increased by

Active monthly users

70%

88%

Retention rate

41%

37,5%

Transactions

83%

60%

Average time spent in app daily

445%

155%

Average check

60%

33%
In just one year, the Allo app gained audience of:
100,000 monthly active users on Android
15,300 monthly active users on iOS
Interesting fact: Despite this drastic difference, the revenue from Android and iOS is almost the same.
The most popular app screens remained the same, while the number of users ran so high. Here they are:
Catalog
Product page
Search
Main screen
Filters
Cart
What we've learned from this
The most important lesson we learned was this:
Instead of copying a website entirely, it is necessary to set the goal for the app first, and then build its functionality.
When starting development of any app, you need to focus on user behavior and the mobile market as it has specific rules that are irrelevant for the web market.
It's good to start with core features and keep time to market in mind.
We also learned that it's always better to start with an MVP and test the application in the field, updating the app regularly and adding new features rather than creating a big application before releasing it to the market.
An MVP gives you the ability to receive feedback immediately and make small changes without revamping the whole system.
An expert can set the direction for app development.
Even if a company has expertise in web, creating a mobile application can be a challenge, as the mobile market is unique and lives by its own rules. But even without experience, a company can turn to an expert who can help them build an app.
Final thoughts and future plans
Our collaboration with Allo has been a three-year-long journey. We've both learned from our mistakes. And the story is still continuing. We have lots of plans for the future of our partner.
The marketing and development teams are working together on implementing gamification. This will help to engage users even more and create a fun and effective loyalty system.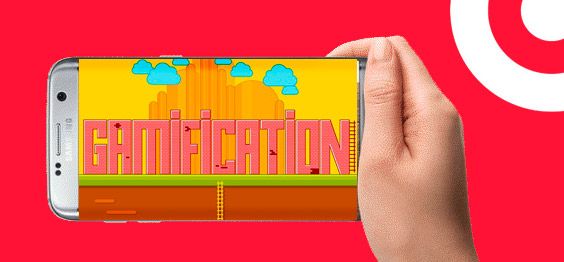 We also plan to create a virtual electronics shop where customers will be able to see all products in AR. Soon we plan to give customers the ability to see how products will look in their apartments — for example, how an HD TV will look on the wall in the living room.
Currently Mobindustry works on additional products of the company that allow Allo to remain market leaders.
If you're currently shortlisting development companies to increase your online presence on a ecommerce market, we'll be glad if you add Mobindustry to your list. To find out more about our company and how we work with clients, visit this article.
Rate the article!
🌕 Cool!
🌖 Good
🌗 So-so
🌘 Meh
🌑 …