10 Best Shopping Apps in 2023 to Learn From
Want to build a shopping app? Let's find out what the best shopping apps are in 2023. What are the pros and cons of the most successful marketplace websites? And what should you learn from your major competitors as a shopping app owner?
To create an innovative shopping app, you need to research the market and find out why your competitors are succeeding. Notice what they're doing wrong and what attracts customers. But most importantly, don't copy existing solutions. Get inspired by the best and come up with your own unique value proposition.
Online shopping app statistics
Before diving into a comparison of the best shopping apps in 2023, let's see what the numbers are telling us about the online shopping market.
By 2023, the United States is predicted to have 300 million online shoppers.
E-retail sales are expected to rise from 14.1% to 22% in 2023.
Today, 1.8 billion people worldwide purchase products online.
Shopping begins online in 63% of cases, even if the sale is completed offline.
According to Statista, 43% of customers around the world who start their shopping research on social media actually purchase the products they're researching.
10 best shopping apps in 2023
#1 Amazon

Amazon is one of the most popular shopping apps in the world. The company was founded in July 1994 in Washington state by Jeff Bezos. When it first started, Amazon was just an online marketplace for books. But today, you can find everything you might possibly want on Amazon: clothing, electronics, software, makeup, food, jewelry, etc. Amazon is quite a fragmented shopping app, as it provides a wide range of services:
AmazonFresh
Amazon Prime
Alexa
Amazon Appstore
Kindle
Amazon Music
Amazon Digital Game Store
Amazon is the world's largest ecommerce marketplace, with $253.9 billion in annual revenue. On 22 October 2019, Amazon closed its latest funding round of $55,000,000.
Amazon lets customers use the Alexa voice assistant to shop on the Amazon website, encrypts online payments for better security, and has social media integrations so users can send and share product links. In addition, the buying process on Amazon is quite convenient. Users can save products they like to a wish list, reorder favorite items, track delivery via GPS, and receive automatic shipment notifications. Also, Amazon has a price comparison feature and the option of buying products using a barcode scanner.
The Amazon website brings together a wide range of brands and sellers and provides a convenient shopping experience for consumers.
Amazon's pros and cons:
Pros
Convenient in-app navigation
User-friendly experience
Engaging UI
Accurate search filters
Cons
App drains the battery
Oversized images in search mode
#2 eBay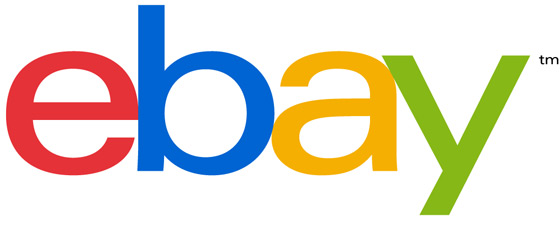 eBay has been providing shopping services for 25 years and is considered one of the leading online shopping platforms for C2C and B2C services. Founded by Pierre Omidyar and based in San Jose, California, as of 2018 eBay provided its services in 33 countries.
Users can buy and sell items on eBay. The app also has auctions with real-time countdowns. eBay uses notifications to update users on new products, ongoing auctions, and sales. It also provides users with secure online payments using PayPal.
eBay has a wide range of products like clothes, books, toys, and electronics.
To buy on eBay, just type in the name of the item you're looking for, then compare prices and seller ratings. eBay is a secure and reliable shopping app, but if something goes wrong it has a Money Back Guarantee that protects buyers from scams.
eBay's pros and cons
Pros
Easy to navigate
Intuitive user interface
No transaction delay
Secure PayPal payment gateway
Cons
General search box that gives results from all over the site
Hidden fees
Ecommerce development services
Are you planning to expand your business online? We will translate your ideas into intelligent and powerful ecommerce solutions.
#3 Letgo
Next on our list is the shopping app Letgo. This app has a buy-sell app model and makes shopping affordable and fun. Letgo was launched in 2015 by Alec Oxenford. At first, the app targeted only the US market. Today, it also works in Norway and Canada among other countries. The concept of Letgo is quite simple. People can sell things they don't need anymore online. Users can find things they need in the nearby area by entering a city or a zip code. The app then shows the closest items first.
Letgo automatically titles and categorizes listings for sellers, and it lets users not only buy things but also barter to exchange stuff. To sell things on Letgo you need to use the app, but buyers can view listings both in the app and on the desktop website. Letgo only ever reveals a user's approximate location, never an exact address. So don't worry, as no one will come right to your doorstep.
Letgo pros and cons
Pros
Intuitive exchange platform
Convenient communication options
Encrypted online payments
Cons
Location and listing errors
No specific categories
#4 Poshmark
Poshmark is the best online shopping app in its category. Founded by Chetan Pungaliya, Gautam Golwala, Manish Chandra, and Tracy Sun in San Francisco in 2011, it has received $153 million in funding.
Poshmark has quite a unique model: it lets users buy pre-owned designer items with amazing discounts. If you don't mind the fact that someone else has already used these items, the app will be a great find. It even checks the authenticity of every item so you don't get scammed.
Poshmark has some of the best e-commerce app features, including Posh Parties that virtually showcase a user's wardrobe.
Listing on the app is free, but once you sell an item Poshmark takes a 20% commission. Users can choose sellers based on their reviews and ratings. Poshmark has a My size feature that lets users choose clothing with accurate sizes.
The app sends sellers a free prepaid shipping label after they make a sale.
Poshmark pros and cons
Pros
Great shopping experience for customers
Unlimited free listings
Ability to communicate with users
Cons
High selling fees
Problems with customer service
Users can't upload multiple photos at once
#5 Chairish

Chairish is a shopping app that lets people buy and sell vintage furniture, art, and home decor. It was founded by Andy Denmark, Anna Brockway, Eric Grosse, and Gregg Brockway in San Francisco in 2013. Chairish has an AR "view in your space" feature that helps customers make purchasing decisions. Customers can also communicate directly with sellers to get better deals.
Chairish pros and cons
Pros
No listing fees for sellers
Protection from fraudulent activities
Cons
Poor customer service
No notifications for order status
Ecommerce development services
Are you planning to expand your business online? We will translate your ideas into intelligent and powerful ecommerce solutions.
#6 Wish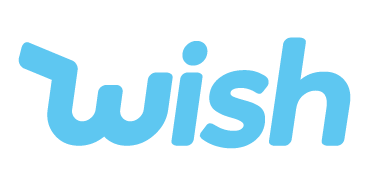 With 500 million users and more than 1 million merchants, Wish is the #1 shopping app in 42 countries. The platform was founded in 2010 as an application that allowed people to create lists of things they would like to buy later. Wish used to let users visit merchants' websites to buy wish list items directly from sellers. After some time, Wish established partnerships with merchants and allowed users to buy items directly on its platform.
To distinguish itself from other shopping platforms and apps, Wish uses steep discounts and extremely good bargains.
Wish works with different manufacturers, brand owners, retailers, crafters, creators, and artists to offer a wide variety of items from pens to MacBook Airs. It's free to sign up with Wish, and there are no subscription or listing fees. Retailers only pay a percentage of their sales when a product is ordered. Wish has a strict rule that each order must be sent out within five days of the purchase date.
Wish pros and cons
Pros
Simple and fast refunds
Intuitive UI/UX
Cons
No sorting feature
Loading issues
No tracking information
#7 RentTheRunway
RentTheRunway is an app for those who want to rent expensive and luxurious items. It was founded in November 2009 by Jennifer Fleiss and Jennifer Hyman. RentTheRunway users can rent clothes for four days with a backup size included automatically. The service provides users with unlimited access, free shipping, and rental insurance the cost of which is returned after dry cleaning. Users can search for current styles and fashion designers right in the app and can pause or cancel membership at any time.
RentTheRunway pros and cons:
Pros
Accurate search filters
Intuitive UI design
User-friendly experience
Doorstep delivery
Cons
Troubled customer service
Online delivery service has some flaws
#8 Etsy

Etsy, founded in June 2005 by Robert Kalin, Kris McGuire, and Hamish Copic, is an online marketplace for handmade products that has grown rapidly. Etsy has over 60 million products and provides users with a wide range of vintage items, wedding decor, and craft supplies. The app is famous for its unique and customizable products. Etsy lets users save their favorite shops and notifies users when new items appear or when prices of products on their wish list drop.
Ecommerce development services
Are you planning to expand your business online? We will translate your ideas into intelligent and powerful ecommerce solutions.
It's also a multilingual app available in English, German, French, Dutch, Italian, Spanish, and Japanese. Etsy recommends products to users based on their in-app browsing history, and users can call or message shop owners within Etsy to ask any questions they might have. This unique shopping app has over 29 million members worldwide.
Etsy pros and cons:
Pros
Recommended curations
24/7 customer service
Easy seller–customer communication
Cons
Slow loading speed
UI/UX design needs to be updated
#9 Wayfair

Wayfair is a shopping app for home decor that was founded in 2002 by Niraj Shah and Steve Conine and is based in Boston. Wayfair's revenue in 2019 reached $9.13 billion. At first, the company was a website for selling media stands and storage furniture. But today, it's one of the largest online shops for home necessities.
Users can track their orders in real-time, and Wayfair uses AR technology to let users see life-sized versions of items in their homes. People can save and share their favorite home decor items in the Wayfair app. There's also an option for scheduling deliveries in advance, and the Wayfair shopping app has a "What's New" feature that lets users see the latest products.
Wayfair pros and cons
Pros
Wide price range
Excellent customer service
Real-time package tracking
Accurate delivery dates
Cons
Search doesn't filter correctly
#10 AliExpress

AliExpress is another giant shopping app similar to eBay that lets users buy different items from sellers, mostly from China. Each seller has their own rating, which makes the buying decision easier for customers. You can shop for a large range of products using AliExpress. The app sells everything you might possibly need, from hair ties to laptops and mobile phones.
The app also has various coupons, discounts, sales, and giveaways so users can save money.
AliExpress has free shipping on over 75 percent of products, which is amazing. And this shopping app uses artificial intelligence to provide users with personalized feeds so they see the products they're most likely to purchase.
AliExpress pros and cons
Pros
Low prices
Free shipping
Buyer protection
Secure online payments
Seller reviews
Cons
Slow delivery
Some sellers don't use PayPal
Some items take 7 days to ship
Poorly translated from Chinese
Quick summary of developing a shopping app
Developing a custom shopping app or website is a long and hard process. But if done correctly, your shopping app can become successful and bring a lot of value to you as a business owner. We hope this comparison of the best shopping apps in 2023 will help you in your market research.
Key takeaways:
Make sure to provide users with convenient in-app navigation, a user-friendly experience, and an engaging UI.
Include accurate search filters.
Don't copy an existing solution. Instead, get inspired by the best and come up with your own unique value proposition.
Take care of an encrypted online payment integration for a safe payment process.
Provide shopping app users with excellent customer service.
Include real-time package tracking to improve the customer experience.
Note that accurate delivery dates can improve customers' trust.
Make sure to implement ways for easy seller–customer communication.
If you want to create a custom shopping app but don't know where to start, feel free to contact Mobindustry for a consultation.
Ecommerce development services
Are you planning to expand your business online? We will translate your ideas into intelligent and powerful ecommerce solutions.
Rate the article!
🌕 Cool!
🌖 Good
🌗 So-so
🌘 Meh
🌑 …