Choosing Hardware for an E-scooter Sharing Service
Scooter sharing is an extremely popular business right now, as it has proven to be profitable and relatively easy to launch. To start your own scooter-sharing company, you need two components: software and hardware. In this article, we'll talk about choosing the right hardware for your micromobility business.
There's a large demand for scooter-sharing services in the world, especially in Europe, Asia and America. If you're reading this article, you're one of the entrepreneurs looking to fulfill this demand and build a business around micromobility. That's a great choice, based on this market's evident growth.
But what do you need to start a scooter-sharing business? You'll find the answer in this article.
What technology do you need for scooter sharing?
To launch a scooter-sharing business, you need to take care of many different aspects of launching a business, like marketing, legal issues, city permissions, staff, management, and more.
However, the two core components of any scooter-sharing business are software and hardware. In my previous article "How to create an e-scooter sharing app like Lime" I talked about building a scooter-sharing app for your business. In this article, I'll focus on scooters hardware.
Before we discuss it, let me describe both these components briefly before we dive into the world of IoT devices for scooter sharing.
The software component of a scooter-sharing ecosystem includes:
A mobile application for the end-users — the primary tool for your customers that will use it to find and rent scooters, as well as finish and pay for their rides
A web admin panel — a tool for you and your staff that will allow you to manage your users and payments, see analytics and track your scooters
A server-side — a backend of the whole system that will handle all the business logic of your scooter sharing software.
An app for staff — an optional tool for your staff that will take care of the scooters by replacing batteries, maintaining scooters, and collecting the damaged vehicles.
All these are essential parts of the scooter-sharing app development that we provide at Mobindustry.
Get an example of the Discovery Phase documentation for your digital project
Get our exclusive materials on software development for business
The hardware components of your scooter-sharing system include:
Let's talk about them in detail.
Essential hardware in the electric scooter-sharing business
Electric scooters
Electric scooters or e-scooters are of course the most important part of a scooter-sharing business. They are agile, compact, easy to control, and eco-friendly, which makes them the perfect type of city vehicle for short-distance rides.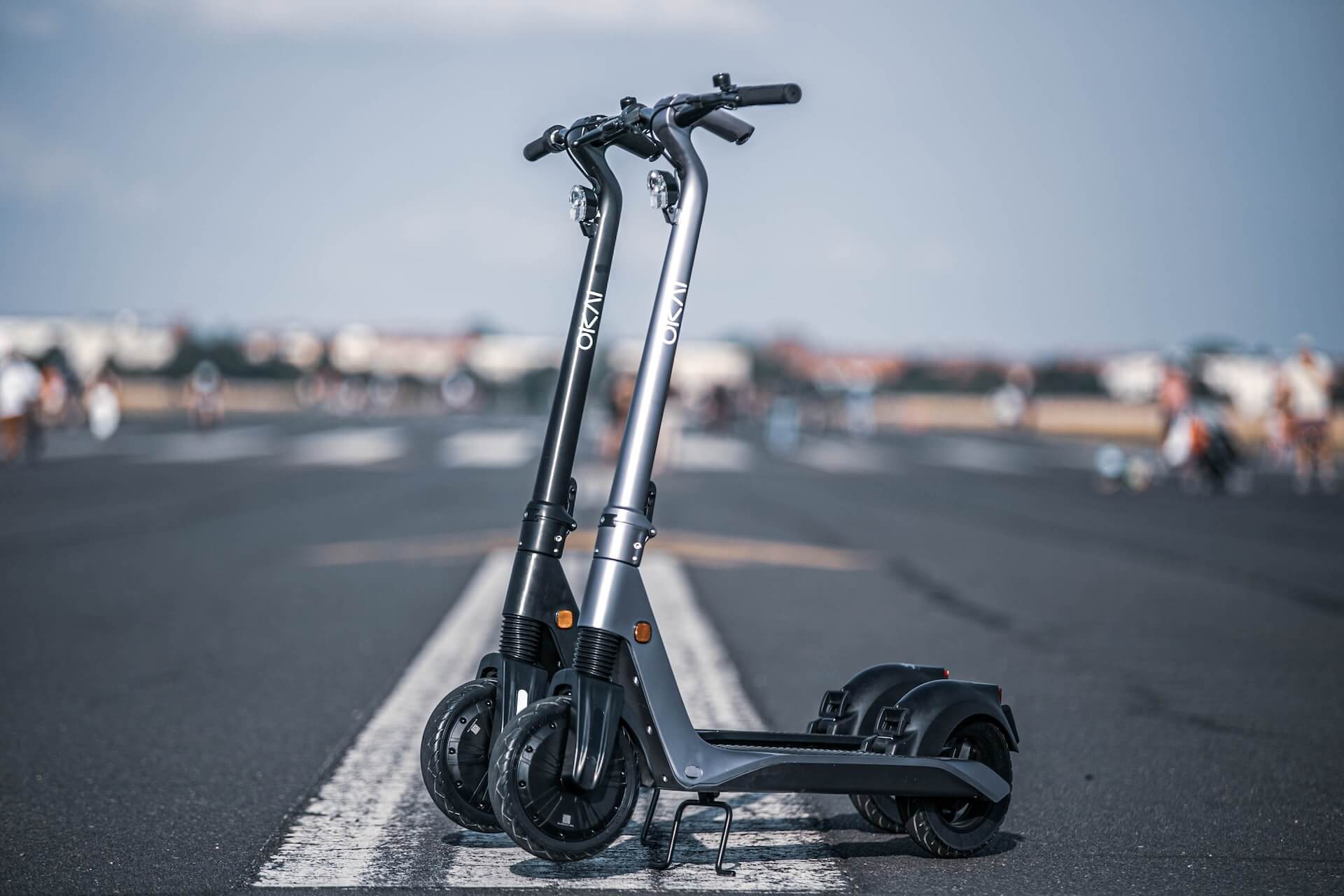 Electric scooters use replaceable batteries and work purely on electric energy, that's why cities have the incentive to welcome them to their streets, as they help reduce greenhouse gas emissions.
For businesses, electric vehicles are beneficial too, as they're easy to maintain and charge. You can buy scooter parts and batteries from your manufacturer for maintenance and replacement.
IoT controllers
IoT controllers are devices that need to be paired with scooters in order for the whole scooter-sharing system to work. They help you track and control your scooter fleet remotely,
Without IoT controllers, scooters won't make much sense, because they won't be able to connect to your system as well as send and receive data from users and admins.
What exactly do IoT controllers do? Here are some of the major features you can implement by connecting scooters to your system through IoT controllers.
Geofencing
Geofencing is a virtual geolocation-based limit you can set up in your system. An IoT controller will send geolocation data to your hub, and if a scooter goes beyond the allowed territory, you can set up an event where it will be shut down automatically.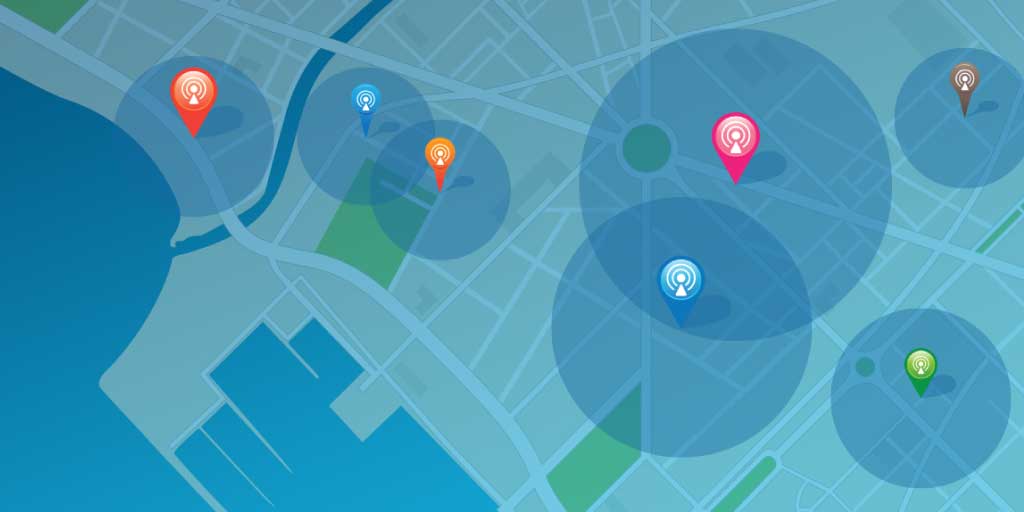 Another way to use geofencing is to limit the parking spaces. For example, Bolt divides a city into sectors, and if a user finishes their ride outside of an allowed sector, they'll need to pay a hefty fee. This way, Bolt makes sure users leave scooters in certain areas, so they're easy to pick up and ride.
Battery level tracking
An IoT controller tracks the battery level of a scooter and allows both your admins and users to see this information.
GPS tracking
See where each of your scooters is at all times, and also show them on a map so your users can pick a nearby vehicle to ride.
Distance tracking
An IoT controller not only tracks your scooters but also calculates the distance a scooter traveled in a day. This helps to analyze demand and schedule maintenance.
Lock/Unlock the scooter
An IoT controller for scooters allows you to lock and unlock scooters remotely, or turn them on or off. These actions can also be automatic and event-based: for example, locking the scooter if it's being shaken or taken somewhere without permission.
Notifications and event-based alerts
You can receive notifications based on different events like low battery charge, damage, vibration, disassembly attempt, or changed geolocation.
So, these are the main scooter hardware components, and now you know why they're essential for your scooter-sharing business. Let's now talk about how to choose both scooters and IoT controllers, so they integrate seamlessly into your scooter-sharing ecosystem.
Scooter-sharing app development
Are you planning to launch a scooter-sharing business? We offer a cost-effective, customizable all-round solution for your scooter-sharing ecosystem
Factors to consider when choosing hardware for e-scooter sharing
Let's talk about what you need to pay attention to in order to pick a perfect kick-scooter and IoT controller for your business.
Weather conditions
Is it typically cold or hot in the region where you plan to launch your business? The battery life of a scooter will depend on temperature, so you need to choose a device that can handle specific weather conditions.
Consider how often it rains because it will determine the water resistance your devices should have.
Road conditions and the landscape
What roads are there in your target area? Are they smooth asphalt, or cobblestone? Do they have potholes or bumps? All these factors will influence the sturdiness of your future scooters, as well as their tires.
Also, consider the landscape: if you plan to launch a scooter-sharing service in a city with lots of hills, your scooters need to have more power and torque.
City regulations
Some cities welcome any scooters to their streets, while others have extremely strict regulations. You need to make sure that your vehicle of choice complies with the local rules.
Local competition
If you're planning to launch a service in an area that already has e-scooter sharing, make sure your scooters are at least as good as your competitors' or even better. People want pleasant experiences, so they may choose your service due to better vehicles. You may need to pay higher price for hardware, but it will be worth it.
IoT controller provider
Some scooters come with a built-in IoT controller, but if you're planning to install a separate device, you need to make sure it's compatible with your specific scooter model.
If you choose a scooter with a built-in IoT controller, make sure it's specifically developed for scooter-sharing, and your provider offers constant customer support in case of any issues (that will likely occur).
Scooter-sharing app development
Are you planning to launch a scooter-sharing business? We offer a cost-effective, customizable all-round solution for your scooter-sharing ecosystem
The top e-scooters and controllers for a scooter-sharing business
There are lots of e-scooters suitable for the scooter-sharing market. Let's take a look at the most popular manufacturers that create electric scooters.
Segway
Segway is an American manufacturer that offers sturdy, reliable, and cost-effective e-scooters for scooter-sharing businesses. It offers:
Fast-charging, large battery
60 km range
Tough frame
Large 10-inch wheels
Hill climbing capabilities
Both electronic and drum brakes
Water resistance
Segway is by far the most popular manufacturer, and its Segway MAX model is a best-seller. Segway MAX has a German e-scooter certificate which means it's allowed to operate in cities all over Germany with quite strict rules regarding electric vehicles.
Segway offers a stable, smooth ride, a powerful motor that allows it to conquer hills, and a sturdy frame that makes it suitable for heavy use and increases its lifespan.
We at Mobindustry recommend Segway MAX to our clients because it has proven to be reliable and cost-effective.
Fitrider
Fitrider is a Chinese e-scooter manufacturer with a perfect balance of cost and quality. Their vehicles and IoT devices are used by scooter-sharing businesses in 15 countries across the world. Fitrider T2 is the most popular model that's used by scooter-sharing companies.
It offers:
A swappable and quick-released battery
Foldable frame
55km range
8.5-inch wheels
Smart display with the fault detection system
USB output charging cell phone
Front and backlights
Fitrider offers great value for money and provides sleek design without any branding, so you can make it your own without any issues.
It doesn't just look great, it's also pleasant to ride due to its shock-absorbing design with the front air tire, and rear solid tire. Fitrider has a double brake and a strong, adjustable frame for added comfort.
Concox
Unlike the previous scooters I mentioned, the Concox scooter comes with an IoT controller built in, so you don't need to purchase and install an additional IoT device on your scooter.
Concox JS40 is an e-scooter equipped with a 4G IoT module that's able to send all the information directly to your platform. It offers:
A powerful motor
40km range
30km/h speed
LED display to view battery life, speed, and fault code
Lightweight frame
Solid tires
Anti-vandal alarm
Concox may not be as sturdy and reliable as Segway, but it was specifically designed for scooter sharing, so it offers great connectivity and lots of features that will allow you to control your scooter remotely without any additional devices.
Teltonika
Teltonika is an IoT device manufacturer that creates top-notch controllers for e-scooters. Just install them, and you'll be able to track all the scooters in your ecosystem, read their data, and control them remotely. Teltonika provides:
Anti-theft system
Remote lock/unlock
High-level data protection
Simple integration with e-scooters and sharing software
Power-saving functionality
Support of e-scooters from Xiaomi, Segway, and Fitrider
Teltonika TST100 is a GPS tracker and a controller that allows you to update firmware and configuration over the air, track your fleet, set up geofencing manually and automatically, detect the start and stop of the ride, turn the motor on and off, lock or unlock the scooter remotely, turn the siren on or off, set up the speed limit and more.
Teltonika's IoT controller also has an IP65 casing that will protect it from rain, cold, moisture, and harsh weather conditions.
Final thoughts
In this guide, you've learned about the hardware components you need to create and run a scooter-sharing fleet. This guide is based on our own research and experience in building scooter-sharing ecosystems for businesses around the world.
Hardware and software are two intertwined components of a successful scooter-sharing business. We at Mobindustry help you take care of both these aspects, as we provide top-notch customizable software for your business, and also give recommendations on hardware.
If you'd like to learn more about our scooter-sharing solution, just contact us, and we'll send you a presentation that contains detailed information on what we offer.
Scooter-sharing app development
Are you planning to launch a scooter-sharing business? We offer a cost-effective, customizable all-round solution for your scooter-sharing ecosystem
Frequently Asked Questions
Choose your hardware based on your budget, environment, and target market. Study your competitors, and make sure your hardware is at least as good as theirs. And, of course, don't hesitate to contact us for a consultation. We'll make sure to recommend the best hardware for your particular case.
No, we only provide software development services, but we're always ready to recommend hardware and provide you with the contacts of top manufacturers. From us, you can get a full software solution for your business, that includes a client app, a backend, an admin panel, and any additional functionality you need.
Rate the article!
🌕 Cool!
🌖 Good
🌗 So-so
🌘 Meh
🌑 …