How to Integrate eCommerce Mobile App into a Brick-and-Mortar Customer Experience
This hasn't been the easiest year for brick-and-mortar retailers, and many have started to develop ecommerce mobile apps to keep up with the times. However, developing a mobile app doesn't mean your business needs to shift online entirely. A mobile app can be a great addition to your current brick-and-mortar customer experience
In a battle of brick-and-mortar business vs online business, physical sales still take first place when it comes to volume and revenue, but brick-and-mortar retailers struggle in the world of ecommerce giants like Amazon and eBay. Ecommerce effects on brick and mortar are vivid: online retailers offer lots of benefits such as highly personalized offers based on large amounts of data, fast delivery, and great deals, and offline stores try to repeat the success. Offline stores have their advantages too: many people still prefer to shop offline because they can see products in person and take them home right away.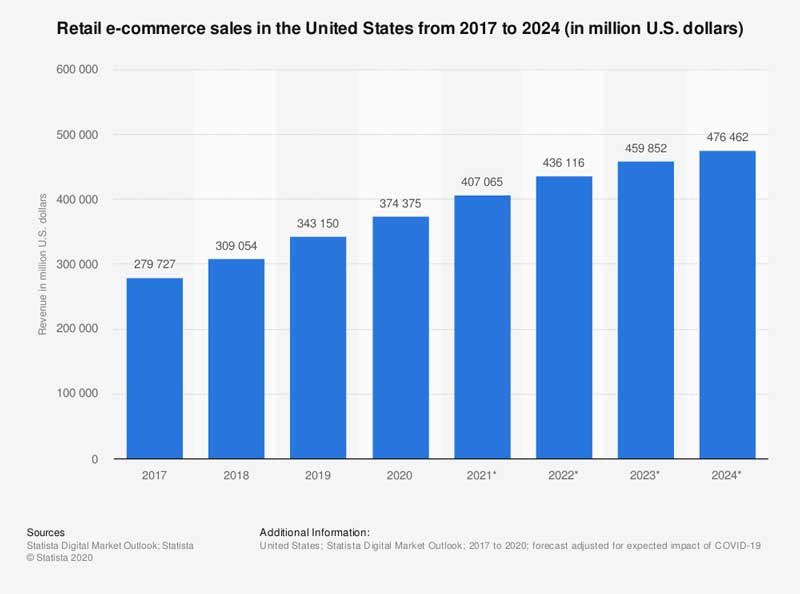 The closure of all US locations of the legendary retailer Toys "R" Us in 2018 proved that even a 70-year presence on the market doesn't guarantee success in offline business. Smaller retailers find it even harder to keep their stores open, let alone expand and attract new customers. The impact of e commerce on brick-and-mortar small stores is large.
Low margins and the high costs of rent, personnel, and maintenance are only a few reasons for that. Competition makes offline businesses go online, and the current pandemic only highlights the importance of having an online presence.
Mobile application can add value to offline customer experience and allow you to increase revenue
However, there are a few examples of successful offline businesses that have managed to expand their offline presence. Often, they've done so by using the newest technology to stand out from the crowd and provide additional value to their customers. One example is Sephora, which uses augmented reality (AR) mirrors to spark interest in their customers and encourage them to come in and try something new.
In this article, we'll talk about how you can use a mobile app for retail store to benefit your offline business. The secret is to merge the offline and online experiences and make each of them valuable to customers. First, we'll talk about the features and technologies you can add to your ecommerce app, then figure out what steps you need to take to integrate just the right feature set into your online solution.
9 ways to use technology in your offline store
Augmented reality
Augmented reality is probably one of the most fun ways to enrich your customer experience both in-store and online. AR is now available on most modern devices, and you can be very creative with it. Furniture stores like IKEA allow customers to see how furniture will look in their homes. Customers can virtually try items at home and then go and buy them at a physical store.
Sephora uses augmented reality in stores, allowing customers to put on makeup virtually and choose accessories by seeing how they look on them.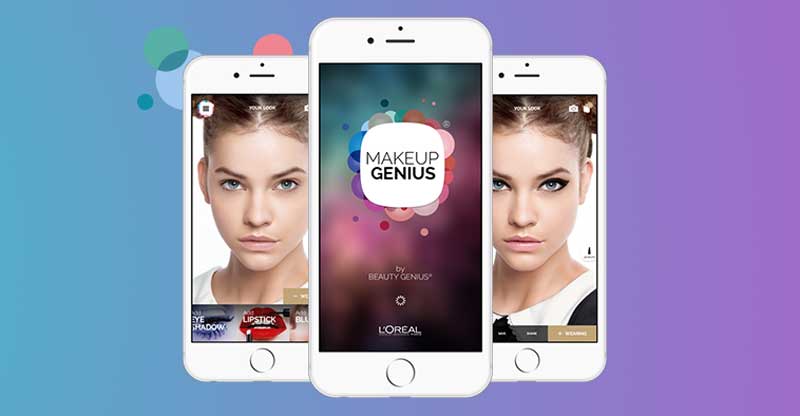 The cosmetics brand L'Oréal closed a deal with Facebook in 2018 to create an augmented reality app that would allow customers to try on makeup virtually. This allowed L'Oréal to bring the offline experience online and help users choose makeup both online and in stores.
Adding ecommerce to brick-and-mortar shopping experience with AR can come in different forms. For example, you can let a user see a 3D image when looking at your leaflet or brochure through a smartphone camera. AR is great for gamification as well.
Gamification
Gamification is another possibility mobile apps give businesses to retain users, make loyalty programs interesting, and engage customers. Gamification also helps with brand awareness and acquiring new customers, as people love to play and compete.
You can set up gamification right inside your store with the help of augmented reality, QR codes, and other technologies that connect offline and online experiences with your brand. One example of in-store gamification is what Johnson & Johnson did when they installed game stations at their stores that allowed customers to play and learn about Johnson & Johnson products.
You can use QR codes for gamification too. For example, you can hide QR codes in your shop and give your customers bonuses or vouchers when they scan them in your app.
You can also use gamification for your own employees to encourage better performance that will benefit them in the form of bonuses and career advancements. It is a nice treat to prepare some corporate awards and unique offers for them to develop their enthusiasm and motivation.
Location-based notifications
If you have multiple stores across a city, location-based notifications may be a great way to invite customers to those stores with the help of your mobile app. We implemented this feature for an ecommerce giant that has over 250 stores across Ukraine.
Our client's location-based notification feature works like this: when a user gets within a certain radius of a store, they get a notification that informs them about special offers and campaigns in that particular store.
This helps to attract loyal customers to physical stores and drives sales. This is also one of the easiest ways of integrating brick-and-mortar locations with ecommerce.
Delivery to a store or home
Amazon is hard to compete with because of its delivery, which is one of the biggest advantages of this large ecommerce platform. Your store can also improve its delivery services, and doing so is especially important in the current situation.
If you provide delivery services, make sure you add delivery features to your ecommerce app and unite ecommerce and brick and mortar experience. Allow users to choose delivery options and pick-up locations: home delivery or pick-up from a store or post office, for example. You can also add a parcel tracking feature so users can see where their orders are.
This will enhance the user experience, make your service more predictable, and make your app more convenient for users. So customers can pick up orders from your store faster, you can equip your app with a QR code or membership card that employees can scan to instantly pull up order information.
In-app product reviews
According to Trustpilot, 89% of shoppers consult online reviews before making a purchase. Some look at reviews right in a physical store, standing beside the item they're considering.
You can help your customers by letting them review products in your app. To enhance your online presence even more, you can encourage customers to post reviews on social media and reward your active customers with bonuses and vouchers.
Image recognition
ASOS perfectly merged online and offline experiences by integrating an image recognition tool into their app that helps users find items similar to what they see on the street or in a magazine.
All ASOS app users need to do is take a photo of a clothing item they like and the ASOS app will pick something similar from the ASOS catalog.
You can use a similar feature to grow both online and offline sales.
QR codes
We've already discussed QR codes in gamification, but that's only one of the ways to use them in your retail store. You can also use QR codes to help your customers choose the right product. For example, you can place a QR code on each item and allow customers to learn more about items via their phones.
At the web page a QR code directs to, you can place product information that can't be found on a product's label (or is hard to read), offer special discounts, and share product reviews.
In-app loyalty cards
People are tired of carrying endless loyalty cards with them, so you can place your loyalty card in your app so customers can scan it at the counter without any fuss. In-app loyalty cards make life easier and allow customers not only to forget about physical cards but to check bonuses and special offers at any moment.
You can even allow customers to pay for your products via your app by linking a credit card or Google Pay or Apple Pay account.
Big data and AI analytics
Linking a loyalty card to your mobile app is useful because it helps you identify your customers, learn more about them, and see what each customer buys. Often, ecommerce applications have an order history feature where users can see what they've purchased in the past. You can see this order history too, and analytics can help you make personalized offers to particular groups of customers.
For example, you may find a group of customers who purchase a certain set of products regularly at your store and encourage them to continue buying from you by making timely offers. Artificial intelligence systems that are able to analyze large amounts of distributed data can help you learn more about your customers: something you'd never be able to do offline.
iBeacon
iBeacon is a low-energy technology that allows small devices called beacons to connect with smartphones via Bluetooth. Retailers use beacons to track customer behavior inside their stores, then use these insights they derive from this data to improve the customer experience by doing things like placing certain products further from or closer to the entrance.
You can also use push notifications with iBeacon. For example, if you track a customer and see that they spend time in a particular part of your store, you can automatically send a push notification with a special offer for a product your customer may be interested in. These timely personalized offers will increase conversion rates and bring you revenue.
How to merge digital and physical experiences
1. Conduct market research
Market research involves competitor analysis, which means looking at your competitors and figuring out what they're doing right now. Analyze their products, come to their stores as a buyer, and learn what loyalty programs they have and how they gather information about their customers.
If your competitors already have successful mobile apps, it should be a wake-up call for you. If they don't have apps yet, you have an opportunity to offer one first and get a larger market share.
Analyze your competitors' products, and look not only at brick-and-mortar retailers but at ecommerce companies as well. They can teach you how to complement your offline shopping experience with an online experience.
2. Identify your customers
For offline retailers, it's harder to gather data on customers. Surely, you can see your customers face to face, but you can't see how exactly they search for products, what reviews they're checking, and what influences them at the last steps of the purchase process.
To create a successful mobile app, you need to learn more about your customers. To do that, start by answering these questions:
Who are your customers?
What characteristics define them as a group?
Where are your customers located?
What types of devices do they use?
You can also communicate with customers themselves and ask them questions like these:
Why did you choose our shop?
What things do you like and dislike about our brand and service?
What offers would you like to get?
What special services would make your life easier?
What would make you install and use our app?
Answers to these questions can give you useful insights, but don't rely on them too much. As a business owner, you shouldn't only do what customers expect but should exceed customers' expectations in order to be competitive.
3. Define the customer experience
I deliberately put this step before defining features because the overall user experience is at the core of every successful product. Features are just tools to achieve success. To craft a great customer experience, you'll need a talented UX designer and a business analyst who's able to empathize with your customers and predict their expectations at each step.
To define the customer experience, you'll need to describe the current customer journey from noticing your shop to making a purchase, then think of how you'd like to improve it, such as by simplifying or eliminating steps.
This will help you create a feature list and start the development process.
4. Create a feature list or vision
Often, clients come to development companies with a vision and formulate a feature list later based on competitor research, business goals, and current software development trends. At this point, you need to work closely with a business analyst as the product owner.
After communicating and defining your goals, a business analyst will be able to come up with a series of solutions and create a detailed technical specification for your ecommerce mobile app or new features for your existing software product.
5. Develop a software product and integrate it into the shopping process
Now that you have a detailed understanding of what you need to develop, the last step is to create your app or add new features to your existing product. We advise you to hire developers who have experience in ecommerce, it's an industry that requires deep understanding of user behavior and UX best practices.
Final thoughts
You can enhance your offline customer experience with a mobile app. Augmented reality, Internet of Things integrations, social media reviews, online loyalty programs, and cutting-edge technology like big data analytics can help you attract new customers and retain existing ones.
Before you decide to create an ecommerce app or update your existing product with new features, think about your customer journey and figure out your buyers' pain points.
Mobindustry provides business analysis and UX design services that can help you plan development and translate each of your business goals into a technical solution. Feel free to contact us if you have any questions. Mobindustry has already developed large enterprise apps for ecommerce, logistics, and other B2C businesses.
Rate the article!
🌕 Cool!
🌖 Good
🌗 So-so
🌘 Meh
🌑 …