Why social media?
It is obvious, that social media is extremely attractive for people of different ages and backgrounds. But common people are not the only ones who use social media. Another great segment of users are different businesses.
Three main goals: loyalty of the clients, communication and promotion, may be achieved with the help of social media. Nowadays it is very hard for a company to find clients without using it.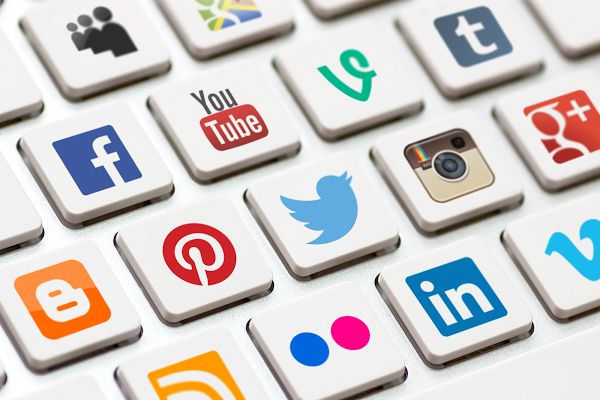 Are you considering creating your own yet? If so, building a social network application becomes necessary for its success. For example, according to the statistics the number of mobile app users of Facebook increased more than 4.5 times in four years, and it continues to grow. That means, that if there is only a web-version of a social network, its popularity will increase greatly with creating an app. Another option is to make an application from scratch. As a professional team of developers, we are able to do both.
In this article we want to answer an important question, which naturally arises in mind — how much does it cost? To do so, we will have to delve into details, which will let you imagine your ideal project.
What kinds of social media are there?
Social network may serve different goals, have different focus and attract different people. In general there are 7 main groups.
These social networks are the most numerous and widely used in the world. Though they weren't the first on the Internet, they became the most popular. You probably use them every day, don't you? So do millions of other people all around the world.
This big group can also be divided into 3 subgroups:
personal contact networks
professional networks
datings
First two kinds of relationship networks are the most interesting for business — and account on Twitter, Facebook or Linkedin is a must-have for every company.
This kind of networks provides great possibilities for users to share and create video and photo-content. In addition, you can scale it — for example, create only short videos, or visa versa establish your own video-channel. Different photo filters and interesting features make such networks even more successful than their competitors with more wide functionality.
Instagram, Youtube, Vimeo and others are the most brilliant examples of this segment.
Such social networks let users to make the best choice of service or products, relying on a great knowledge base. Geolocation is often used here for users to leave a review of local businesses. It really pushes forward the quality of service, because entrepreneurs have to work hard in order to gain good response and remove reasons for bad reviews.
Tripadvisor, Yelp and Foursquare are the biggest examples here.
Forums, Q&A-services and communities were the first social media on the Internet. The main goal is to be useful, to exchange knowledge and answer questions. For example Quora provides answers from experts. Users of other forums usually provide links to expert articles or videos.
Social publishing platforms
Text and media-content, blogging and micro-blogging are the main things you'll find here. Twitter and Tumblr can be a great help when sharing author's content and short notes.
StumbleUpon, Pinterest, Flipboard are services that are able to create a library of your favorite content. Usually such networks pay attention to users' interests and then make it possible to share it with subscribers.
In this type of networks people seek for common interests — finding people who like the same things as you do is the best possibility there is to offer. That is why interest-based networks are so popular. For example, Last.fm is created for music-lovers, and Goodreads — for those, who cannot imagine their lives without books.
Whatever kind of social network you have or want to create, making a mobile software is a must: it attracts new users, enriches their user experience and allows to use the app in any location. So, how should social networking apps look like? What features are necessary? In order to find this out, we need to determine, what makes a social network social.
Main features
Social media app development cost depends highly on features you want to see in it. Naturally, there is a list of must-have features — without them a social network won't really be complete. So what exactly are they?
1. Onboarding of users
This feature is very important. Think of the first thing you see when you want to join a social network. If you have a profile, you need to somehow log in to leave comments, share information and customize your profile. Authentication is also important for security — you don't want your users to feel insecure about their personal information.
2. Profiles
Personal profile is probably the first thing you will encounter. Is serves as an instrument for self-expression and individuality. Nowadays many social network add new possibilities to make the users' profiles even more fun and unique. Fancy photo-filters, animated lists of interests, colorful backgrounds… All of these let the user customize the profile however he or she wants.
Almost every social network, especially of a personal relationship type, is built around profiles. But Youtube, on the other hand, is focused more on videos, Snapchat — on photos.
3. Content creation and sharing
No social network is possible without this possibilities — in order for people to communicate, they need to have content to share. Latest tendencies in social network business make visual content the most important. Text became less interesting for users, so make sure your app is full of bright pictures and engaging videos.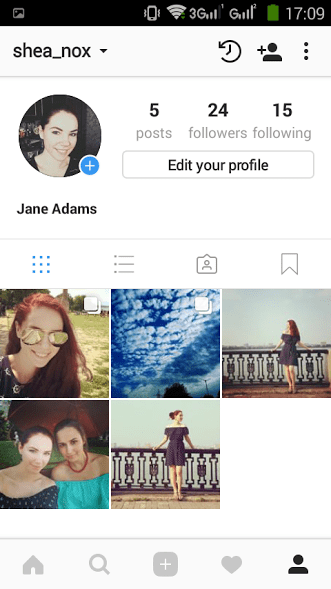 4. Feed
Feed is a feature you definitely want in your app. It allows the user to get new information, to attune it to his or her needs, and to use the app constantly.
5. Communication tools
Connecting with other people is vital for every social media app. Where else can a user discuss any topic privately with other person or a group of friends or business partners?
Such tools include:
direct messages
instant messaging
audio chats
video chats
group chats
6. Comments and feedback
Leaving comments and likes is one of the most interesting feature for users, because social networks are all about sharing opinions.
7. Search
While the majority of people use social media to find friends and content, it is necessary to provide them with a convenient search system. This system has to include filters and sorting. In addition there is a possibility to search posts and media materials using keywords or hashtags.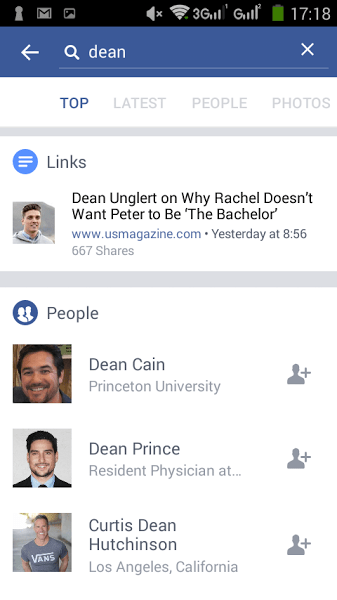 8. Contact management
Contact management is a feature that helps users stay in contact and attract new people to your social network. It includes such options:
adding friends
inviting new users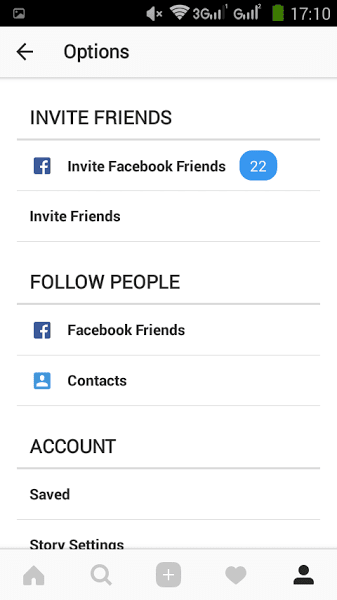 9. Notifications
Probably no application is able to survive without notifications. They are needed to remind and return user into the app again and again. Push notifications are especially good to achieve this goal.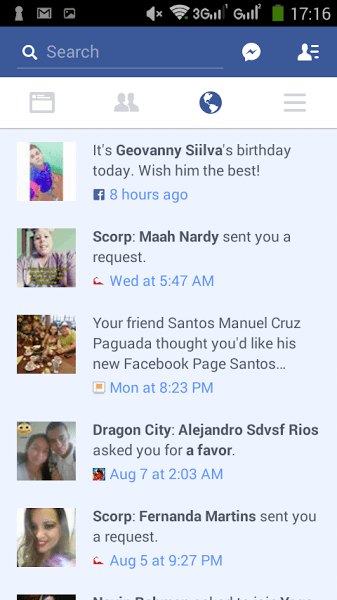 It is a feature that will let a user to set every single option available according to wishes and desires.Custom settings can be included as well.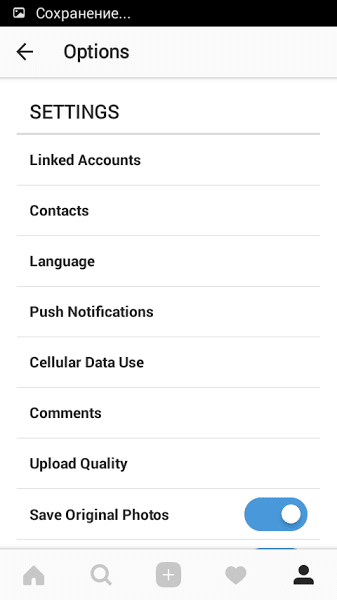 Optional features
These are the features that will serve the goal of your application and make it stand out from the crowd. For example, if the social media is built around events, it is a must to have a calendar and event feature. If the main idea is shopping, photos, camera rows and geolocation are the right solutions for success.
So, optional features may include:
geolocation
synchronization with other social networks
offline work
tutorial guides
user activity history
gamification of the user experience
There is a great number of optional features you can add to your app, and the cost of social networks app development will vary accordingly.
Success factors
These factors are crucial if you want your app become successful, build users' trust and bring them the most pleasant impressions on your app.
Appealing design, intuitive UI and UX, engaging animation
High speed
Great variety of possibilities for content creating and sharing, open social network
Clear understanding of target audience
Easy way of communication between users
Security of personal and financial information
Stages of development
There is a classic scheme for any application development. It consists of the following steps:
product visioning
UI/UX design
architecture design
development and testing
publishing
However, in a process of social media application development there are a few things to be considered.
Firstly, it is important to decide, which kind of app it will be. In general, all apps are divided in two big groups — native and cross platform ones. We work with native ones, and there are several reasons for that. Native applications are designed specifically for a certain operating system, whether it's Android or iOS. Cross platform ones can work on both OSs, that is why it is cheaper — you don't have to hire several developers for each OS if you want to develop a social media app for android device as well as for an iPhone. On the other hand, they have their limitations: it is usually less convenient to use a cross platform app. Moreover, it is not able to use all the functions within a mobile device like geolocation, etc.
Our social media app developers make native applications to be sure that the product in the end will meet and оutperform users' expectations.
Secondly, it is a backend solution for traffic load. When the traffic of an app increases, it must be able to handle it, otherwise it will crash. For this not to happen developers act accordingly to client's plans about the predicted number of users. If the rapid escalation of traffic is expected, there is a possibility to use other options, provided by servers.
Next thing you should consider, is correspondence to GooglePlay or AppStore rules. It is extremely important, otherwise it will be impossible to land an app on the store and promote it. The rules are quite numerous and they include absence of improper content, created in your app, and ability to complain about it.
Finally, you have to make sure the app works offline, if you have such option. The logic of offline functioning is crucial for many kinds of applications.
How much does it cost
Now we will give you an answer, you waited for so long. We have discovered that the cost of developing a social media app primarily depends on which features you want to see in your future product. In general there are two ways you can pay a social media app development company for developing your application:
fixed price
hourly-based price
Fixed price scheme means that you and the company of developers will agree on a certain price for the whole project. It is usually based on a detailed plan of a development process, and a price for an hour is a bit higher than usual, because of the possible risks.
At the same time, hourly-based contract means you will pay for amount of hours, spent on each stage of development process. In this case it is much easier to change the project in the course of its development and to control it more effectively.
In either case, the developers will be paid for the amount of hours they work — factual or estimated. Price per hour is very different in each country. Check it out in the infographic below!
Needless to say, that hiring developers from either Eastern Europe or India will make much more profit, as the number of hours will stay the same on average, but the price for them will determine the cost of the whole project.
The next infographic will show you, how many hours a team of developers needs to implement different features in your application.
You may be wondering, why the difference between minimum and maximum amount of hours is so big. Well, the fact is that the features can vary in their complexity. For example, the notification can be the simplest — with the text only, or it may be full of buttons, profile photos, animations and functions. So, the number of hours, the developer will spend, depends on this.
Now check out the hours for adding optional functions here:
Conclusion
Now it is not so hard to imagine, how much a social media app will cost. There are many details you should consider, such as:
the type of your social app and your target audience
main features you want to focus on
optional features that will best suit your vision and needs
developer team that will create an application at a best price/quality ratio
Building apps of this kind is usually a complex project. That is why we recommend to use an MVP approach to test the product concept first.
With social networking app development being one of our core specialties, we are ready to consult and support your development project.
Ecommerce development services
Are you planning to expand your business online? We will translate your ideas into intelligent and powerful ecommerce solutions.
Get a Free Consultation!