How a Mobile App Can Boost Your Business
Mobile apps have taken the world by storm. The boom has been rapid, impactful, and has streamlined the way we consume information and things as well as work. Intelligent, successful businesses have a caught on and as such are organizing their processes via apps. The future is now.
Introduction
Enterprise application integration is easily one of the most important and talked about technology shifts happening today. Be it useful apps for small business, or useful apps for medium business, mobile apps are changing not just the way people interact and consume online, but also how businesses communicate internally to keep up with the breakneck pace things are moving.
Zenith Media estimates that 80% of worldwide internet usage will be driven via mobile devices moving forward
This article will detail the sheer growth the mobile world, why top companies are building apps for their employees and key items to consider.
A mobile boom
According to Statista, The Statistics Portal, by January of this year there were 3.7 billion unique, mobile users. Today, of all web page views globally, a shockingly high (51.2%) were accessed and viewed from mobile devices.
comScore has discovered that users are spending on average 69% of their time on a mobile device, and Zenith Media estimates that 80% of worldwide internet usage will be driven via mobile devices moving forward.
Within the mobile universe, apps figure prominently. For example, App Annie crunched some daunting numbers and discovered in 2016 that there were 25 billion iOS downloads and 90 billion Android downloads (115 combined). Statista estimated that last year, 2017, the combined app (iOS and Android) downloads had skyrocketed to 197 billion. That's a 71% increase in just one-year, remarkable growth.
When it comes to marketing and internal business, Salesforce reports that 68% of companies have integrated these two items into their broader strategy. Communicating and working together over apps, especially in a business-to-business (B2B) setting, according to Strategy Trends, is overwhelmingly preferred (83%). Mobile application for enterprise business is a growing sector but jumping in without a professional service is not recommended.
…companies who are investing in mobility (mobile apps), were registering a whopping 150% of return on investment
How to build an enterprise app is tricky stuff, but 68% of companies see the value, especially with 80% of global internet usage expected to be driven via mobile devices.
So, what's behind all this?
Smart Companies Invest in Apps for Employees
It is likely if you're reading this article that you own a device with at least 1 app (or 70!) installed. Apps went from being fun little shortcuts to must-have shortcuts in little time. But more than just shortcuts, apps in 2018 are equipped to handle and do much more than what they were originally intended to do.
Smart companies have figured this one out and have taken apps "in-house" … so to speak. Consider this – a finding from VMware's Business Mobility Report discovered that companies who are investing in mobility (mobile apps), were registering a whopping 150% of return on investment. Long story short, enterprise mobile application development increases productivity due to their ease of use which results in revenue and profits arriving at a brisker pace.
Enterprise mobile application development for businesses allow individuals to connect from anywhere. No longer does one need to be in front of a physical computer. Road trips, lunch breaks, daily commutes on a train or subway, which in the past was considered dead-time is anything but today. Folks are continuing to work smarter and faster thanks to enterprise iOS application development and enterprise android application development.
Another reason why many companies are opting to build mobile apps for employees is to empower those who work long hours in the field. Jetting between meetings, cities, states and countries is commonplace nowadays. Needing to open a laptop every time something work related must be completed is time-consuming and frankly unnecessary with the app technology in place today. Those same companies that registered a 150% of return on investment recognized this early and are ahead of their competitors today as a result.
Key Process Benefits
For most businesses, their processes are simple, at least by definition. There are external business processes, and internal businesses processes. A notable example of how an app can improve external business processes is from the banking community. Banks who are performing well in 2018 offer app technology to their clients. Clients can do anything from make payments to pay bills, or simply check their transactions on their tablet or smartphone. Some estimates have it that apps alone on the external side in banking have reduced traffic to branches by roughly 40%.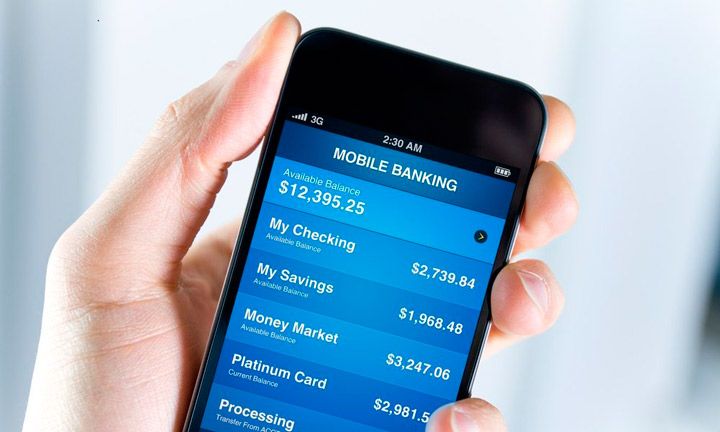 As a bank, once you have your client using the app for simple, day-to-day things, adding in products and services like loans and credit cards is the logical next step. Along the same vein, a restaurant for example can facilitate the ordering process via an app, as well as engage in novel marketing techniques to engender customer loyalty. The same can be said for a hotel, creating a unique interface between the property and the client. On the external side, the more value added via the app the better. Retention is the name of the game and engaged customers are repeat customers.
On the internal business process side, one of the best examples can be found in the medical field. As a hospital, the enterprise application integration development process allows medical professionals to better organize the array of steps that a patient needs to go through. Many times, patients arrive, are assigned a general practitioner, and only then does their medical journey begin. Having an app to track them as they move through departments and distinct procedures keep busy medical professionals content and on task.
This is where the efficiency argument holds most weight. When you make your employee's jobs easier, more streamlined, they naturally become more efficient. It's a proven model that works in the exact same manner across any industry – medical, banking, retail, insurance, technology, etc.
How to Build an Enterprise Mobile Application
First, don't attempt this yourself! There are excellent providers out there, so let the experts handle this. Folks understandably have lots of questions, "how to build an enterprise iOS application, or how to build an enterprise mobile application?" What follows are some core items to keep in mind:
1. Toolkit flexibility – Make sure a developer is utilizing and understands toolkit flexibility. Architects will choose from the right one for your specific needs, and this makes all the difference in the long-run.
2. Wide-ranging security architecture – If this is treated as simply a "feature" then the app is doomed to fail. Being able to connect the back-end securely with enterprise applications coupled with network and data center security is vital. A comprehensive security model is what's needed – nothing less.
3. App Analytics – If you can't analyze, you're dead in the water. App analytics are more than seeing and quantifying trends. User usage, how the app is being deployed, and most important, whether it's working regarding the bottom (financial) line is critical.
Lastly, any enterprise mobility strategy needs to keep in mind three core principles. One, it must, must, must (if we could keep repeating the word we would) engage the user in a novel way. An enterprise mobile strategy is not bringing a website to a tablet. The engagement must be unique, efficient, rapid and enjoyable.
Second, for businesses, it must augment connectivity and productivity on the employee side. Again, a web presence on a tablet is not an enterprise mobility strategy. Employees must be able to plug in and quickly access or process data or the strategy will fail.
Apps are nimble, highly effective, and will keep your operation running no matter the physical presence of your employee
Finally, a successful enterprise mobility strategy brings to the business a range of innovative services. As a strategy it must be innovative, like the first point. The strategy is more about enabling the business to be leaner and more cutting-edge and less about managing the various mobile devices.
Conclusion
It should be crystal clear at this point that a mobile enterprise application development strategy is a smart move. Some might feel this is only for the big players, but small and medium size businesses do not become large businesses by following small and medium size trends. If the goal is to grow and develop, adopting the cutting-edge solutions that are on the market today is the intelligent bet.
Apps are nimble, highly effective, and will keep your operation running no matter the physical presence of your employees. How to build an enterprise mobile application is the question, and this article provides a solid roadmap to get there.
Rate the article!
🌕 Cool!
🌖 Good
🌗 So-so
🌘 Meh
🌑 …