BoardProspects
Mobile client of an online boardroom community
Real-time connection
Get connected online and make it work
UI/UX concept
Save your time with intuitive navigation
Social features
Make business and contact partners online
Online boardroom community
BoardProspects is a LinkedIn-like application for CEOs. This platform is created for board members of different kinds of corporations. In this boardroom community, they can contact each other and share the most recent news in multiple spheres such as recruitment, education or management expertise.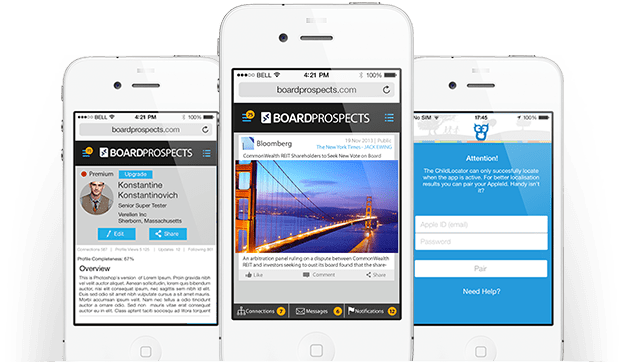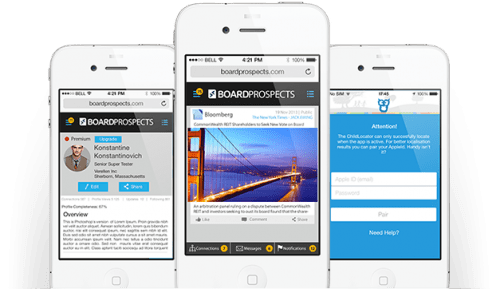 We have implemented
Mobindustry team has implemented mobile and tablet clients to support the already existing website.
Our job was to provide UI\UX design in accordance with the approved brand standards.
The dev team extended already existing ASP.NET MVC code base and used already existing data and business logic layers to add mobile-adapted functionality.
It was decided to use jQuery mobile framework as a lightweight solution to implement the requested design.
Technologies
iOS SDK
jQuery Mobile

HTML5

CSS3

Entity Framework 5
Want to experience a successful project?
Get a free consultation and see if our service is right for your business