BoardProspects
Mobile version of online boardroom community
UI/UX concept
Save your time and money by intuitive navigation.
Social features
Make business online without wasting time.
Real-time connection
Get connected ontime and make it work.
Online boardroom community
It's like a LinkedIn but for the cEOs and secure.
BoardProspects is the online boardroom community for board members, prospective board members and corporations (public, private and non-profit). We provide a platform where members can connect with one another and share the latest information in boardroom news, education, best practices and recruitment opportunities.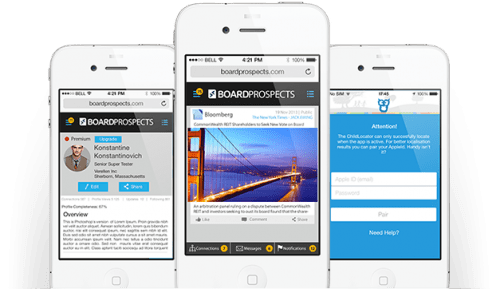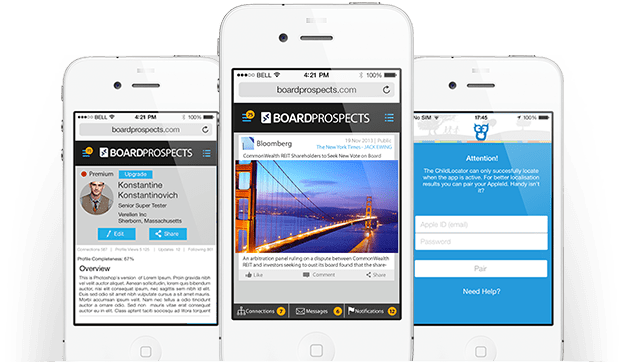 We have implemented
Mobindustry team has implemented mobile and tablet versions of the already existing complex website.
Our job was to provide UI\UX expertise with approved standardized design.
Dev team extended already existing asp.net MVC code base with adding separate mobile-adapted functionality using already existing Data and Business layers.
It was decided to use jQuery mobile framework as light-weight solutions to achieve requested design.
There were pretty many communications between the core dev team and ours with our suggestions related to performance and user experience enhancements.
Technologies
iOS SDK
jQuery Mobile

HTML5

CSS3

Entity Framework 5
Want to experience a successful project?
Get a free consultation and see if our service is right for your business