Personal Finance Management App
Budgy
Financial iOS app for tracking shared expenses for groups
Custom UI
Smart and intuitive UI to meet user needs
Finance Management
Control over all expenses in a trip or everyday life
Geo-location
Documenting where exactly the money was spent
Let friends stay friends, when the money is on the line!
Budgy is a specialized application for tracking shared expenses.
Users are able to split bills without worrying about getting their money back. This finance tracking system fixes all amounts of money group members own to each other with each spending details.
Budgy can help its user not only during a trip with friends but also in everyday life – it will track all personal spendings, help with the bills and make a well-organized, transparent statistics.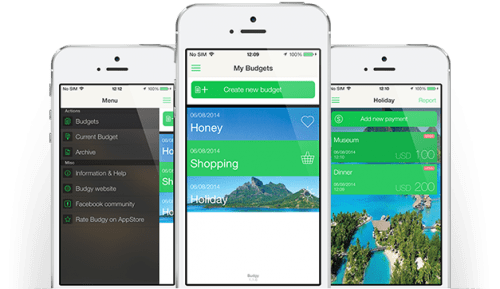 We have implemented
The app for this startup was developed by Mobindustry team according to the client's solution visioning. Our team developed and approved UX and UI designs as well as detailed feature specs.
As a result, we developed a personal finance and spending statistics tool with such useful addition as a geolocation system to document the places where money was spent.
To name a couple of technical tasks, we made it possible to synchronize the local database with custom UI with server.
Our team also implemented an option for offline work.
Technologies

CoreData
iOS SDK

HTML5

CSS3

Want to experience a successful project?
Get a free consultation and see if our service is right for your business